One of the best features of messaging apps is that you can personalize their chat environment and use them the way you like and your taste! This feature exists in signal messengers, WhatsApp and of course Telegram! Telegram is growing rapidly these days and has gained high popularity among users by adding features such as group audio and video calls. But it is these seemingly small but functional features such as the ability to change the theme of chats that have made working with the Telegram application enjoyable for users. In this article, we will show you how easy it is to change the theme, background and settings of chats in Telegram! With this tutorial, you can fill your Telegram user interface with attractive colors and experience a good feeling while chatting with your friends! But you can only apply these changes to one of your users, for example, a friend or a special person who you want the chat wallpaper of both of you to change and he can also see these changes. Earlier, we taught you how to change the chat background in Telegram, but today, stay with us by teaching how to change the wallpaper on the personal chat page.
How to change Telegram's personal chat wallpaper

If you want to change the wallpaper of your Telegram chat windows, you should do the following:
1- First, enter the personal chat page you want to change the wallpaper of.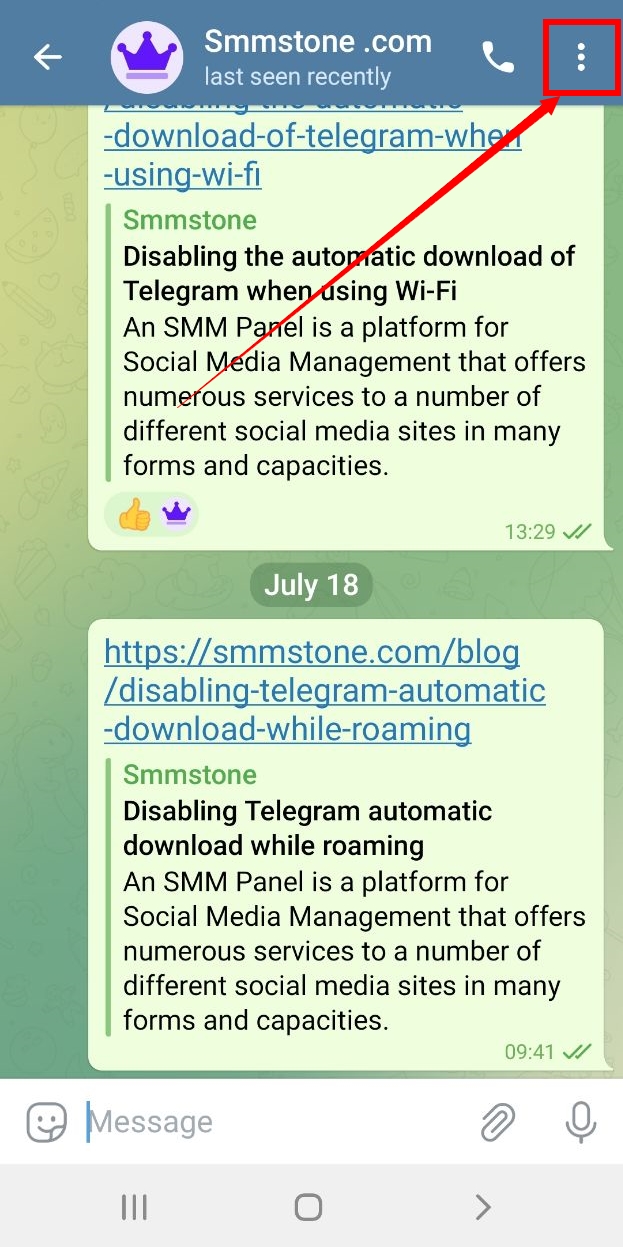 2- Select the sey walpeaper option.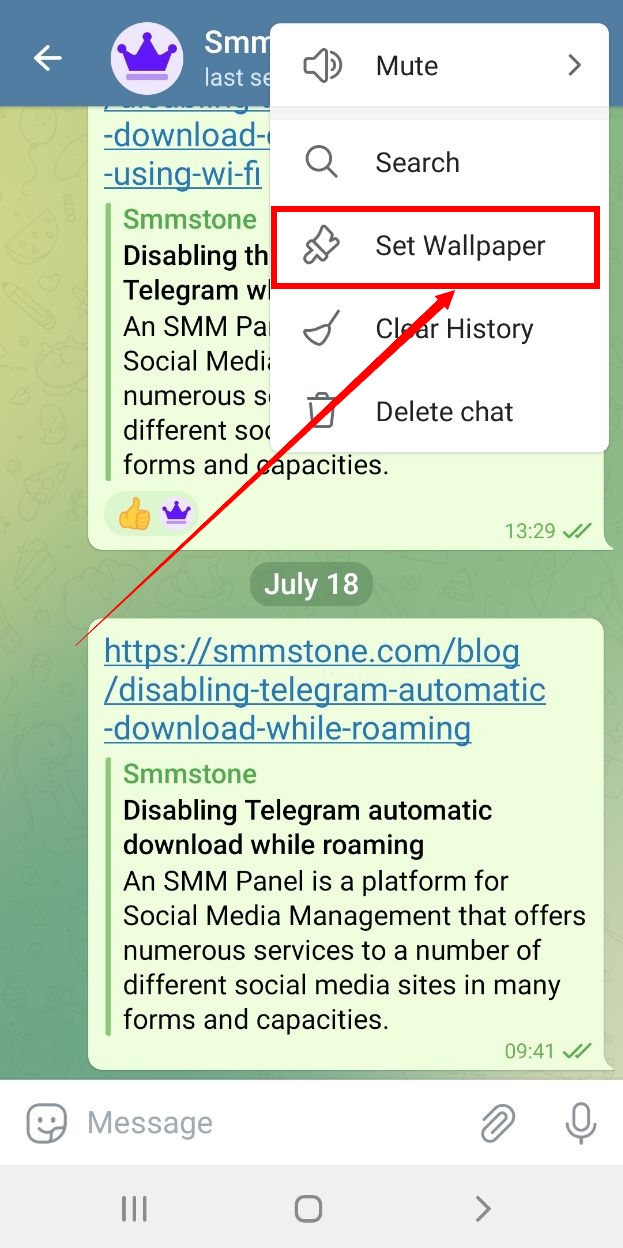 3- Choose the theme you want from among the available themes.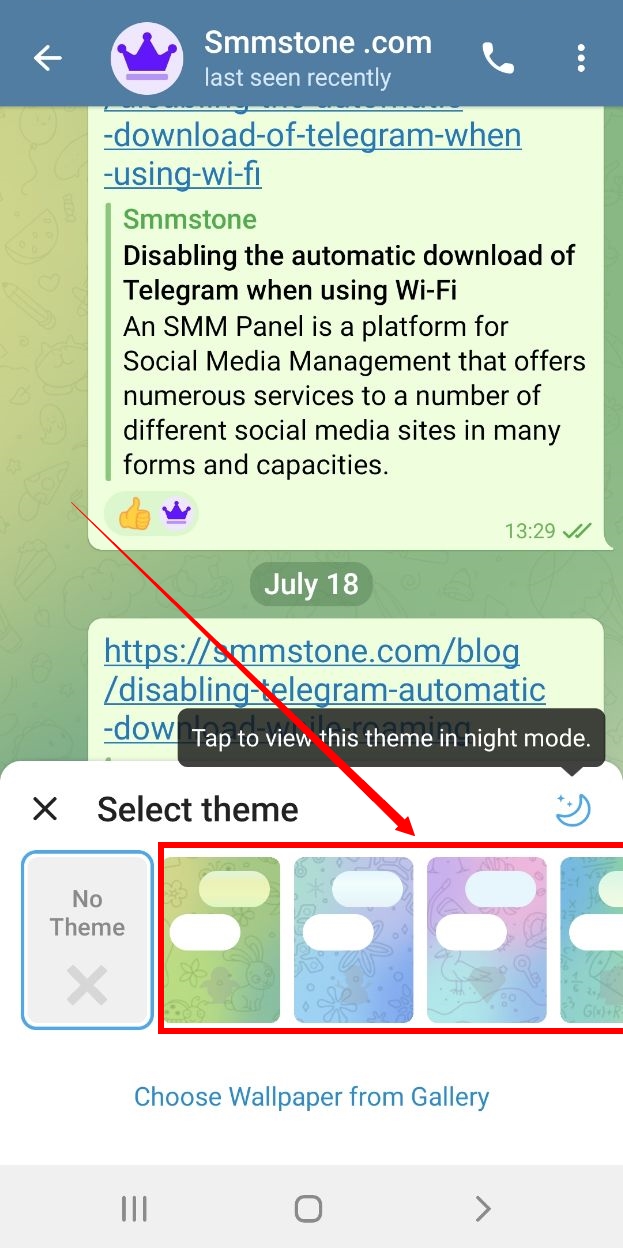 4- Tap apply theme