Telegram is one of the most popular messaging applications that require a mobile number to use. It offers remarkable security features for protecting the privacy of users by using strong encryption on its platform. Consequently, this application has become very popular around the world. As a result, this can be a great choice for today's world. If you want to know how to hide your phone number from other users so that you are not attacked by hackers or scammers, in this post we will teach you in several steps how to hide your phone number in Telegram.
1- Open the Telegram Application and click on the three horizontal lines icon on the top left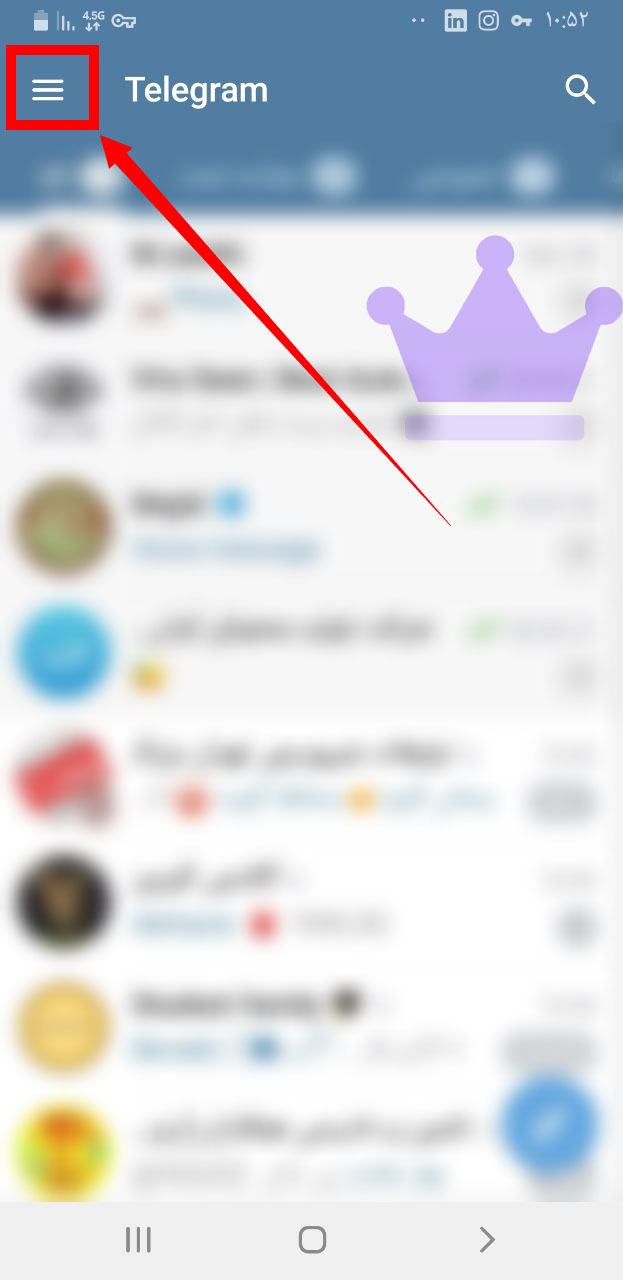 2- Select the Setting option from the opened menu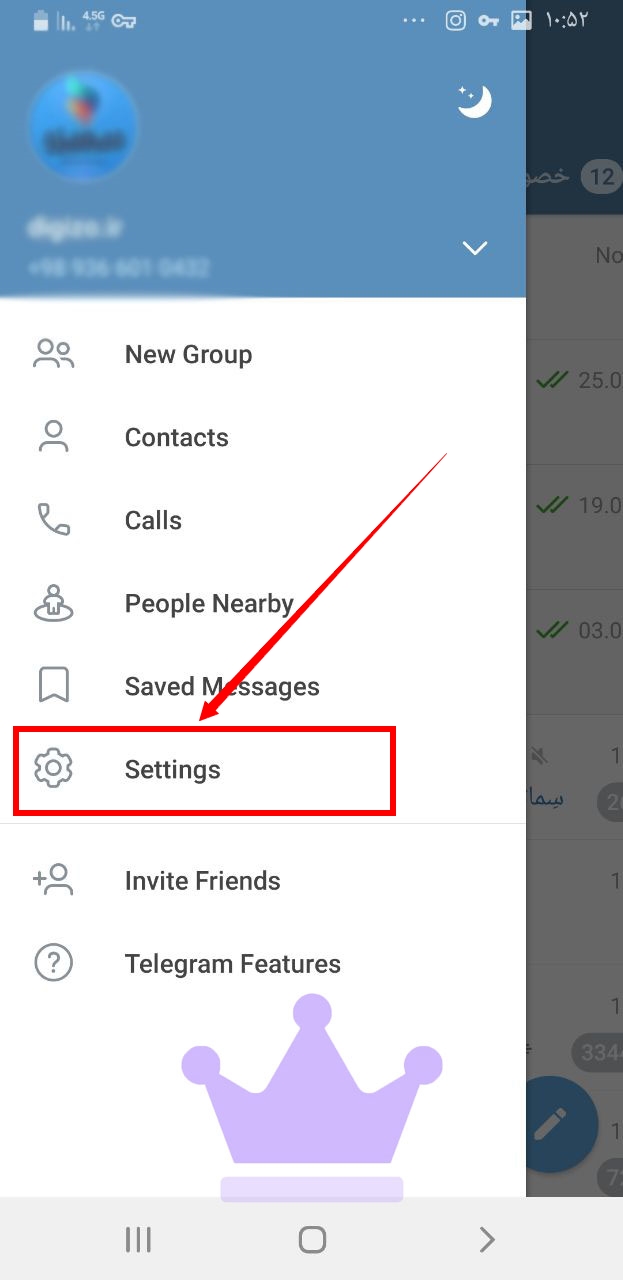 3- In the next step, click on the Privacy and Security option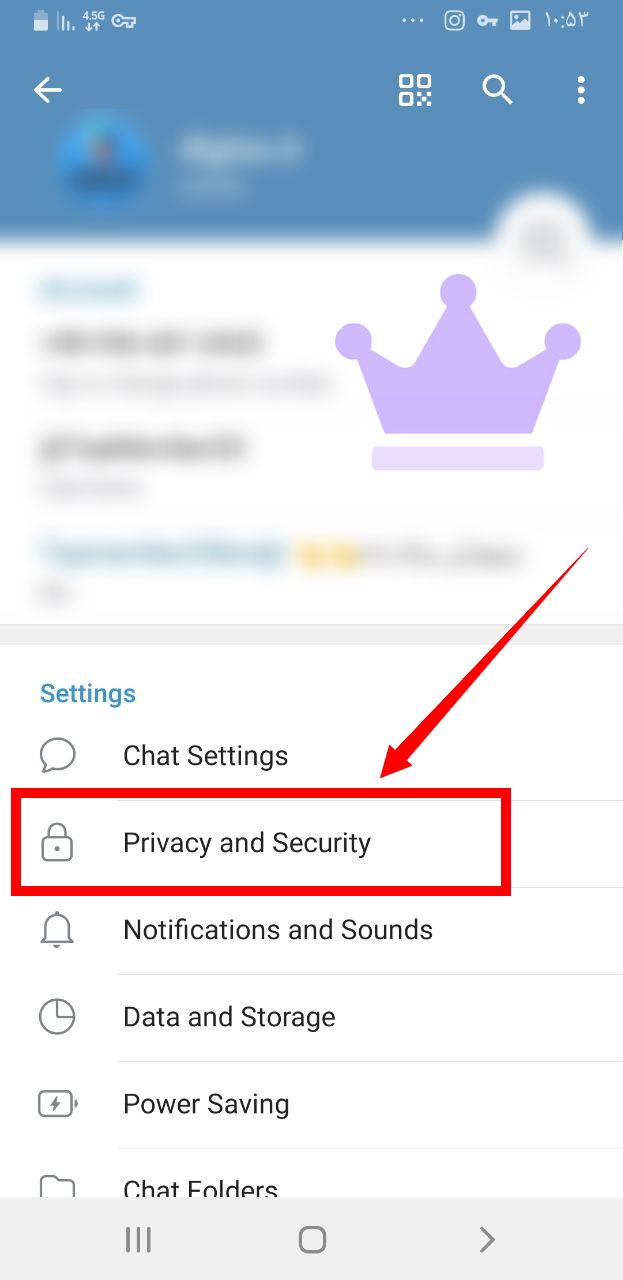 4- Select the phone number option in the privacy section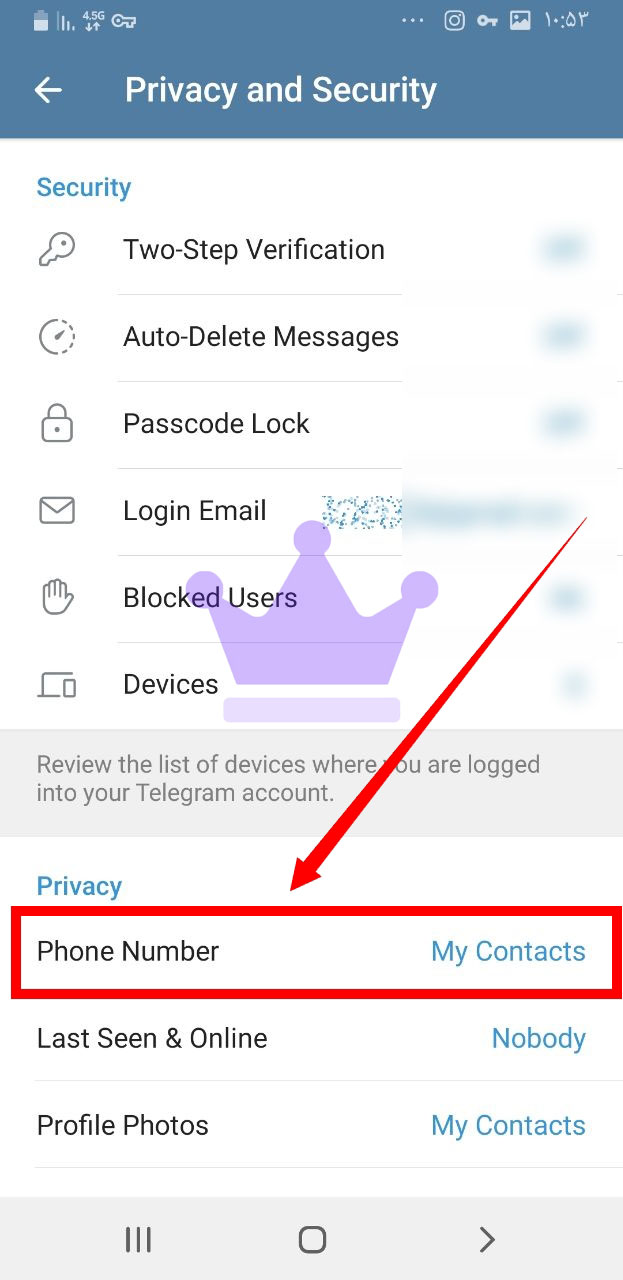 5- At this stage, we have three choices that I will explain according to the picture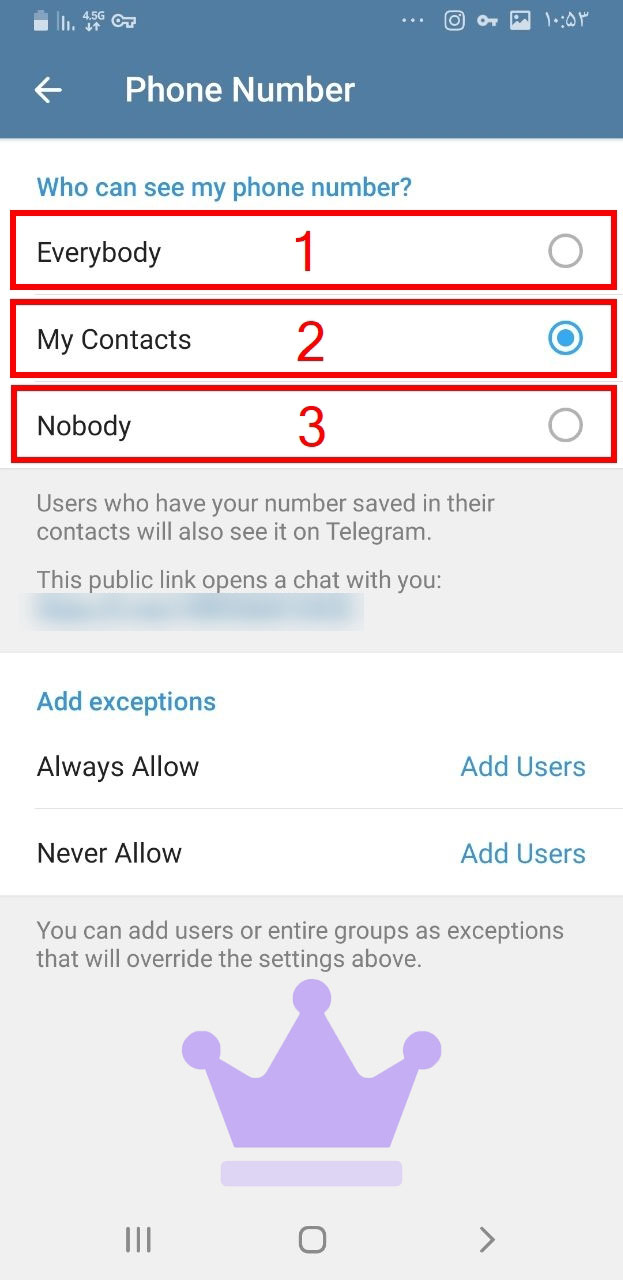 Number "1" displays the phone number for the public.
Number "2" displays the phone number for your contacts only.
Number "3" displays the phone number to no one