Telegram software, which has been enjoying a good position among users for a long time, provides special facilities to its users every day to attract new contacts to this software, among which we can mention the automatic download of Telegram. The seemingly good feature of Telegram's automatic download is that if you are a member of different groups and channels and you intend to visit all their contents, Telegram's automatic download feature automatically downloads all files. But this feature does not work for some users and it causes their internet volume to run out. In addition to this issue, Telegram cache memory and phone memory are also one of the problems of downloading additional files in Telegram. In this article, we are going to introduce you to deactivation of automatic download in Telegram. Before this, we provided you with a tutorial on how to disable the automatic download of Telegram when using the Internet on your phone. Stay with SMMSTONE.
What problems does the activation of automatic photo and video download in Telegram cause for users?

As we said, when Telegram's automatic download is active, all the files you receive in Telegram, including videos, photos, etc., are automatically downloaded. This will cause you to pay more when you are using the internet. Usually, we all do most of our downloads with Wi-Fi in order to save money and not to interrupt our internet while downloading. In addition to these issues, there is also the issue of phone memory and Telegram cache memory filling.
How to disable and prevent automatic download in Telegram
To disable automatic download in Telegram, follow the steps below to prevent downloading videos, photos, gifs, music, etc. in Telegram:
1- Open the Telegram Application and click on the three horizontal lines icon on the top left.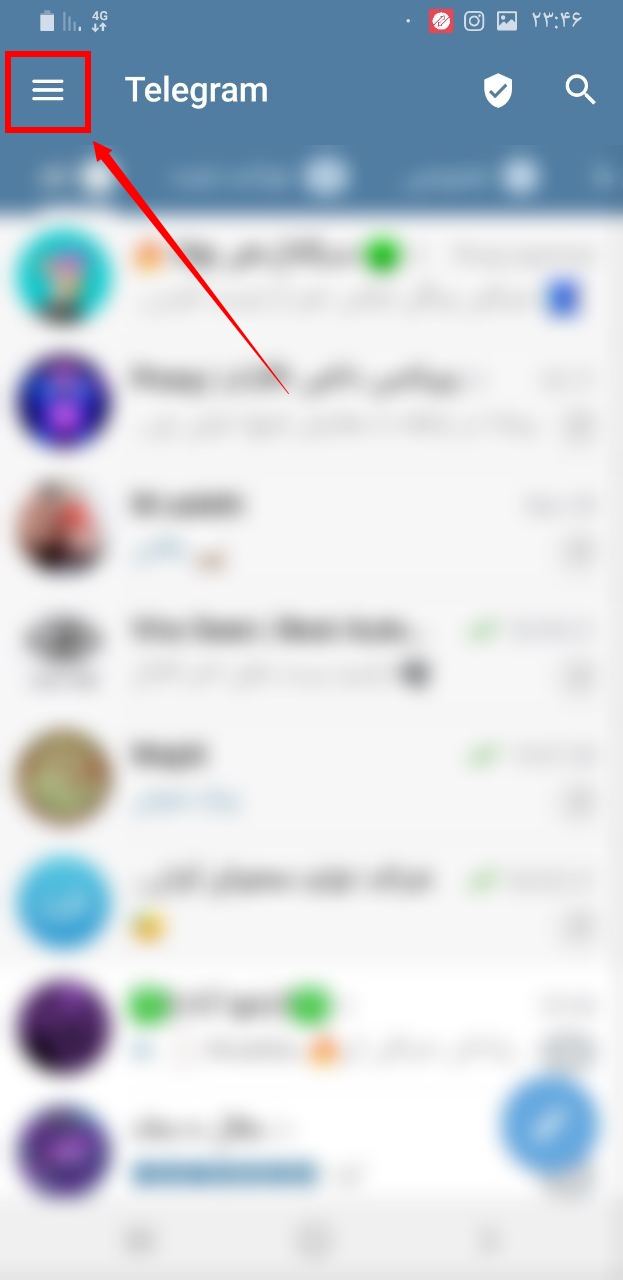 2- Select the Setting option.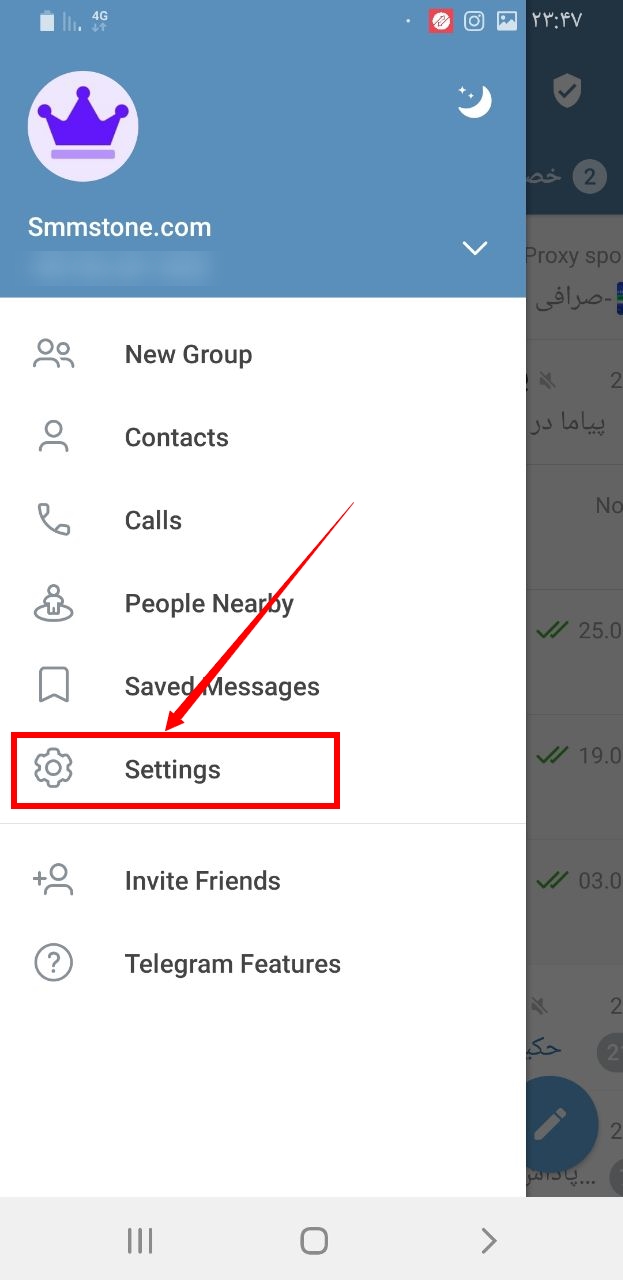 3- Select the data and storage option.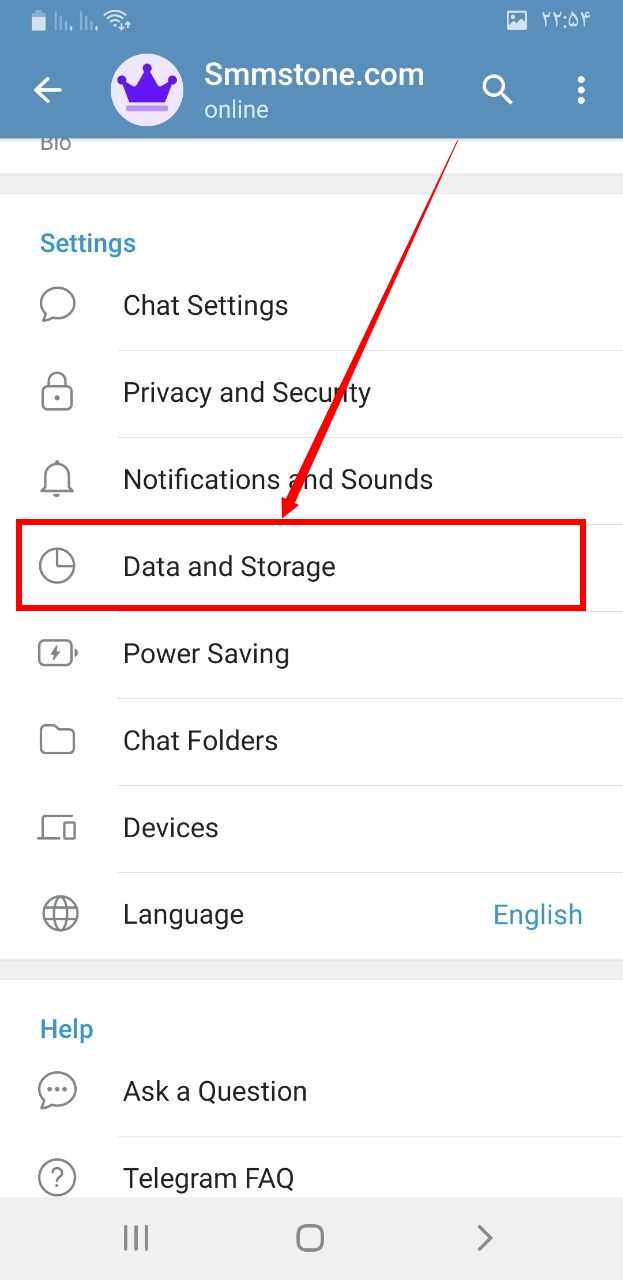 4- Disable the when connected to Wi-Fi option.