You have definitely used Telegram by now. These days, messenger programs, especially Telegram, are among the most popular and widely used mobile phone programs. Telegram is one of the most popular among all messengers, especially in Iran, due to its various features. One of the interesting features of those stickers is that you can use them to have a better and closer relationship with others and make your feelings known to others. In this blog, I want to learn how to download stickers. Therefore, if you are one of the regular users of Telegram and use it a lot, be sure to stay with smmstone until the end of this blog.
Stickers are actually small fixed and sometimes moving images that help people to convey their mood or meaning better and avoid typing long texts. In fact, by using stickers, you don't need to make a lot of effort to explain something to the other person, but you can use a sticker to get your point across.
Adding stickers to Telegram through the Telegram app
One of the ways to find stickers in Telegram is to use the trend sticker section. To find this section, just log in to Telegram.
Then click on the three lines at the top of the page and click on the settings option.
Now click on chat settings option.
Scroll down and click on stickers and masks.
In this section, you can see an option called trending stickers. Click on it.
On the next page, it will show you a list of popular and trending stickers, which you can click on the add button next to the sticker.
Download stickers on Telegram
You can download or add stickers in Telegram in different ways so that you can use them later. If your friend sent you a sticker or you saw a sticker somewhere, you can click on it very easily. Then you see the full pack of that sticker, which is the same style and type as other stickers. After that, just click on the add stickers option and add that sticker to your list of stickers. We have explained this simple method step by step with some pictures below.
1- Enter the chat page that has the sticker you want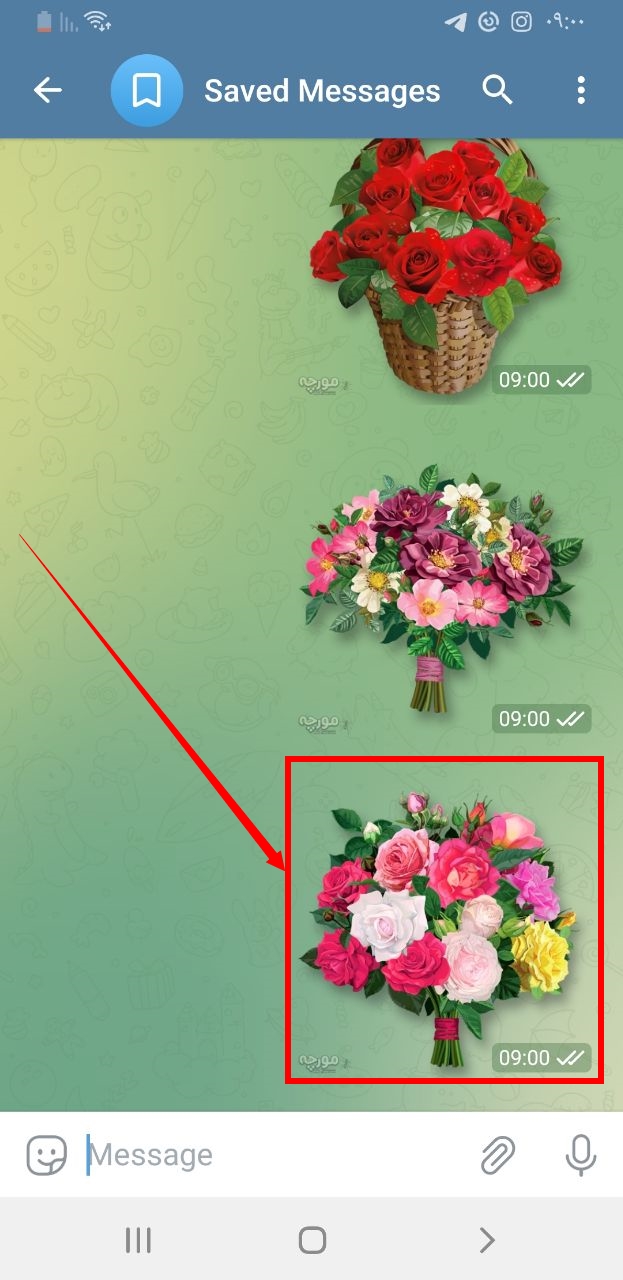 2- Touch the sticker and click the add stickers option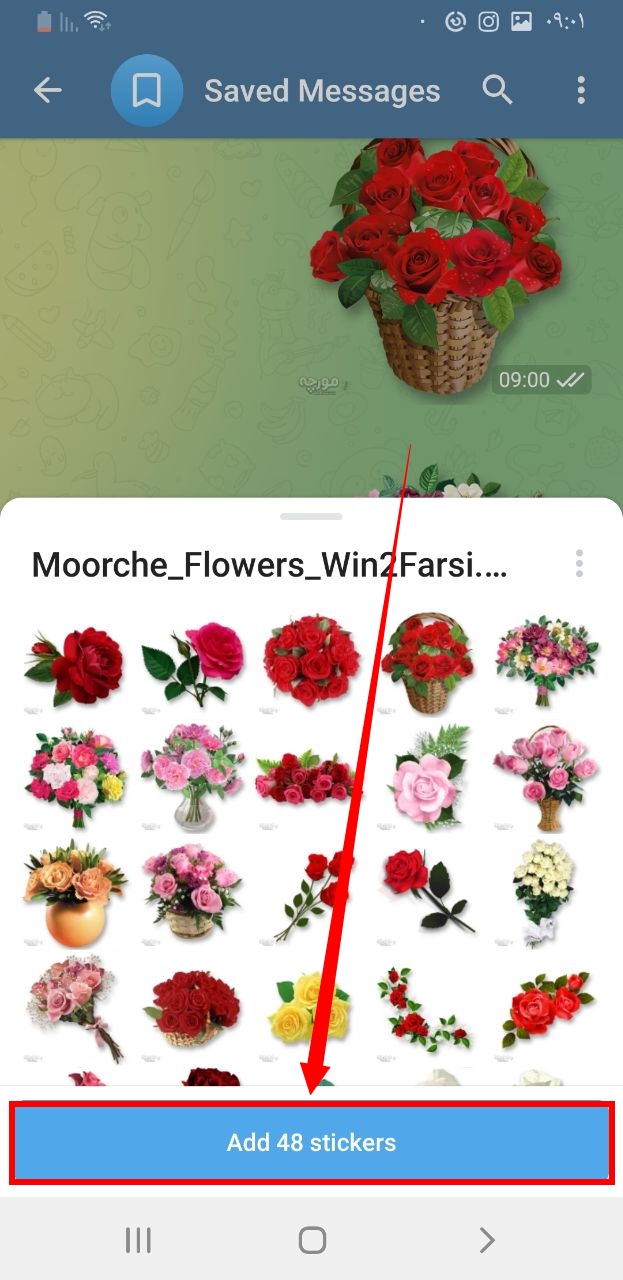 3- You have added the sticker to your collection and you can use it anywhere whenever you want.