In its latest update, Telegram has considered special features for groups and channels. In this update, you can block Telegram group members from sending messages, stickers, etc. completely or within a certain time limit. The latest features See the admin and members of the group and channel in full, for Telegram channel admins, you can enable and disable the ability to add a new admin, send a post to the channel, etc. Set to enable Peer to Peer calling. In the following, we will fully teach you some of the most important features of this Telegram update in SMMSTONE.
How to manage members' access to put photos and videos in the normal Telegram group
If you want to block the access of members of the normal Telegram group to post photos and videos, just do the following:
1- Enter the group you want to hide the members of and click on your group name to go to your group information page.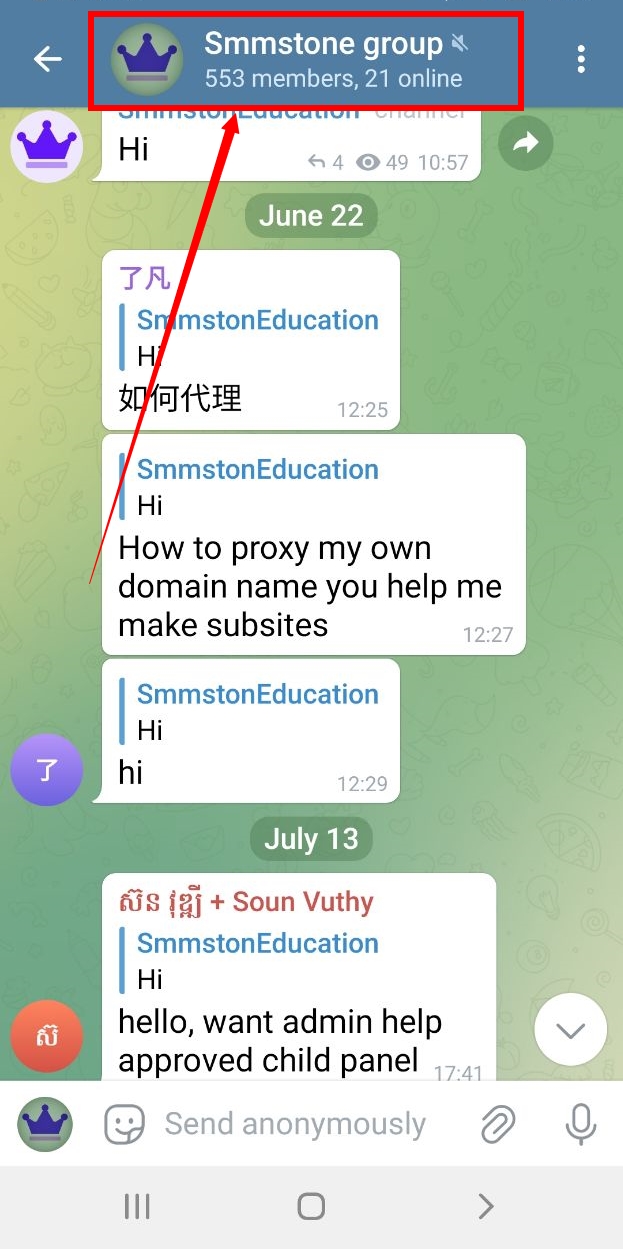 2- Then click on the pencil icon at the top of the screen to access the edit page of your group.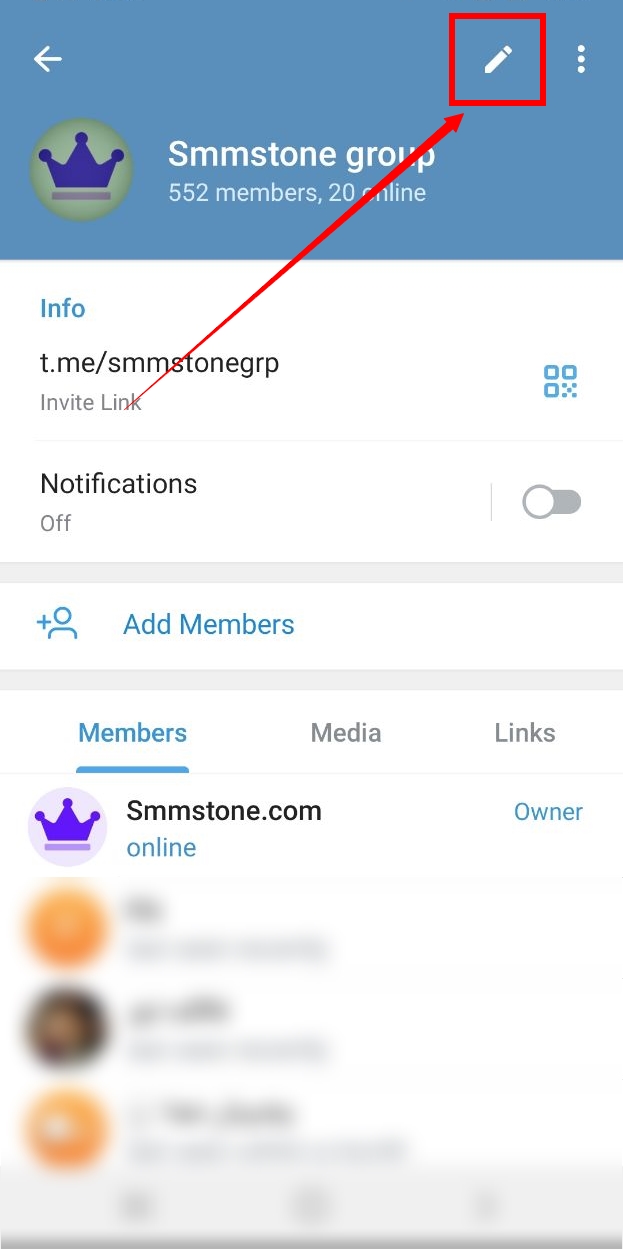 3- Now tap the permissions option.
4- Tap on the small tab in front of the send media option.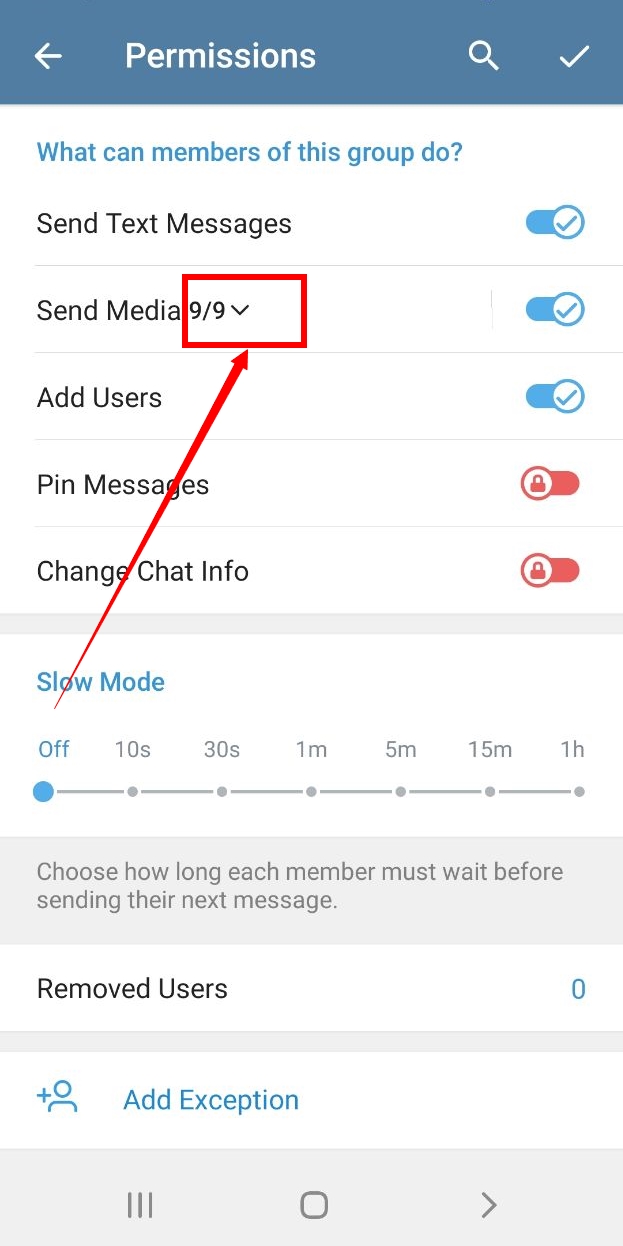 5- Remove the ticks of two options, photos and videos.