Today, you hardly know anyone in the world who is not a member of the Telegram messenger, which stole its current position from its fierce competitor with the slogan of speed and security and became an important part of digital life. In line with this procedure of importance to security and privacy, Telegram does not display the phone number of its users to users who do not have their mobile number. Inevitably, if you don't have the user name or a message from a particular user, you have to save his number as a contact in your device. So far, everything is going as usual, but the problem starts when you enter the contacts section of Telegram to contact the said user, but most likely you will not find a trace of him! Stay with SMMSTONE.
Normally, the Telegram application waits for a user to be added to your device's contact list, so that as soon as a new contact is saved, it will add it to your Telegram contact list. But most of the time it doesn't happen when you need it. In this tutorial, we are going to introduce you to one of Telegram's secret tricks that will easily solve this problem.
How to synchronize contacts in Telegram
To access this section, follow the steps below:
1- Touch the three-line icon in the upper left corner of the screen to display the Telegram main menu.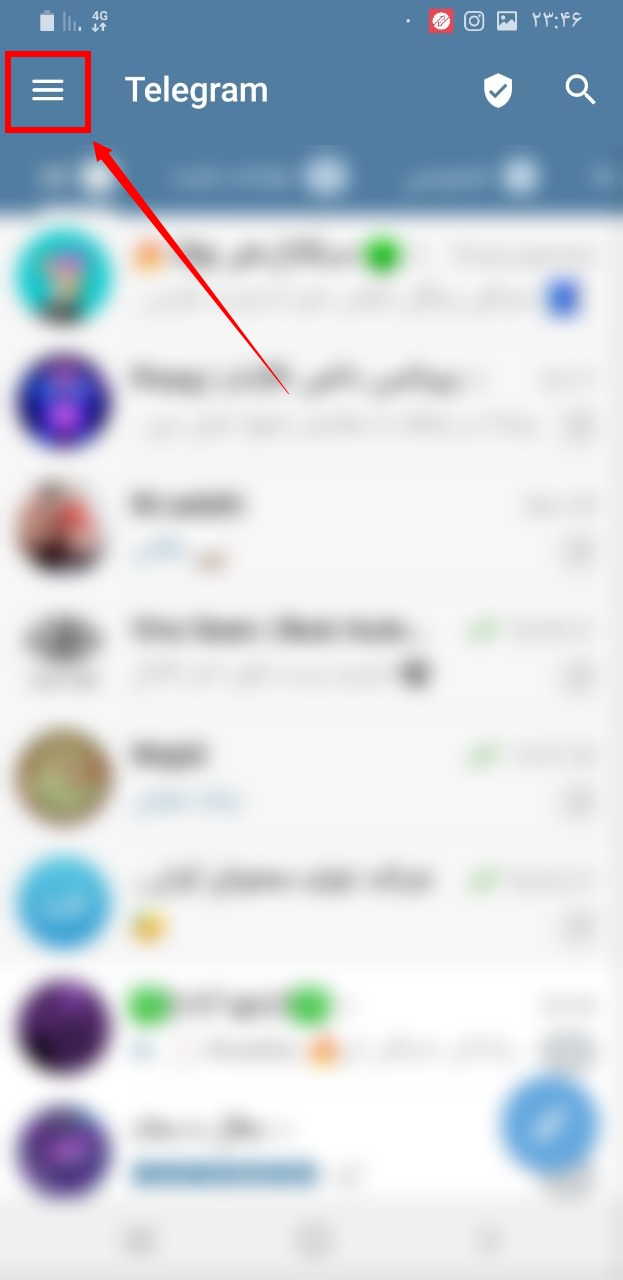 2- Select the Settings option to display the Telegram settings menu.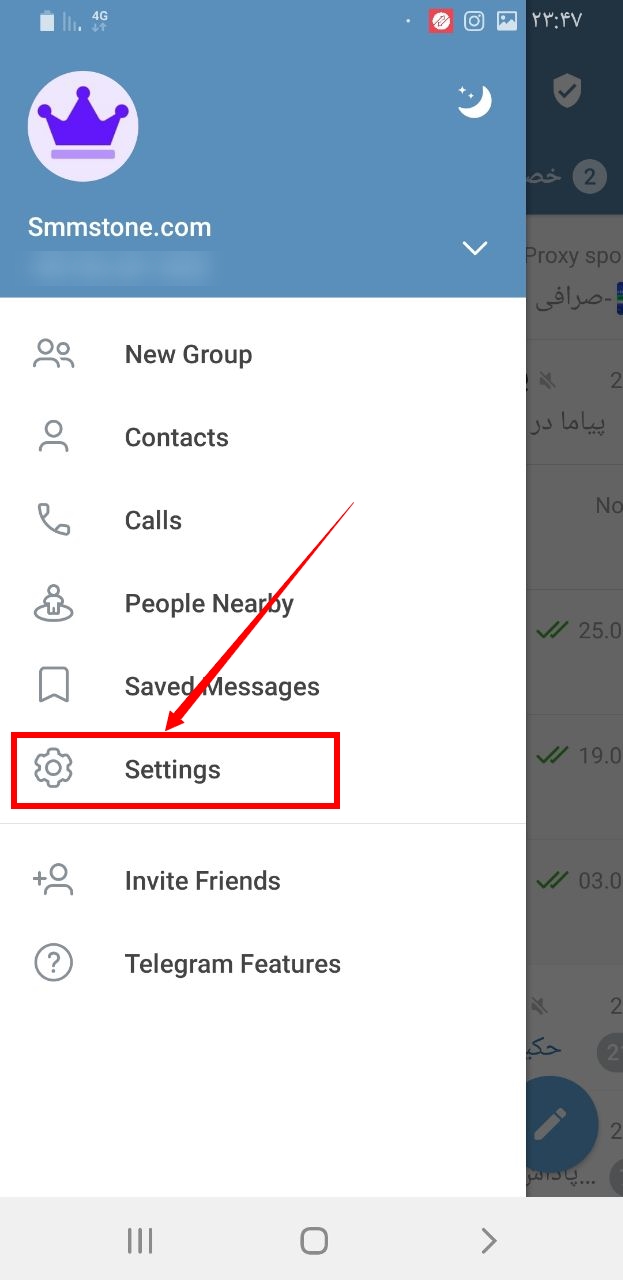 3- Find the privacy and security option and enter it.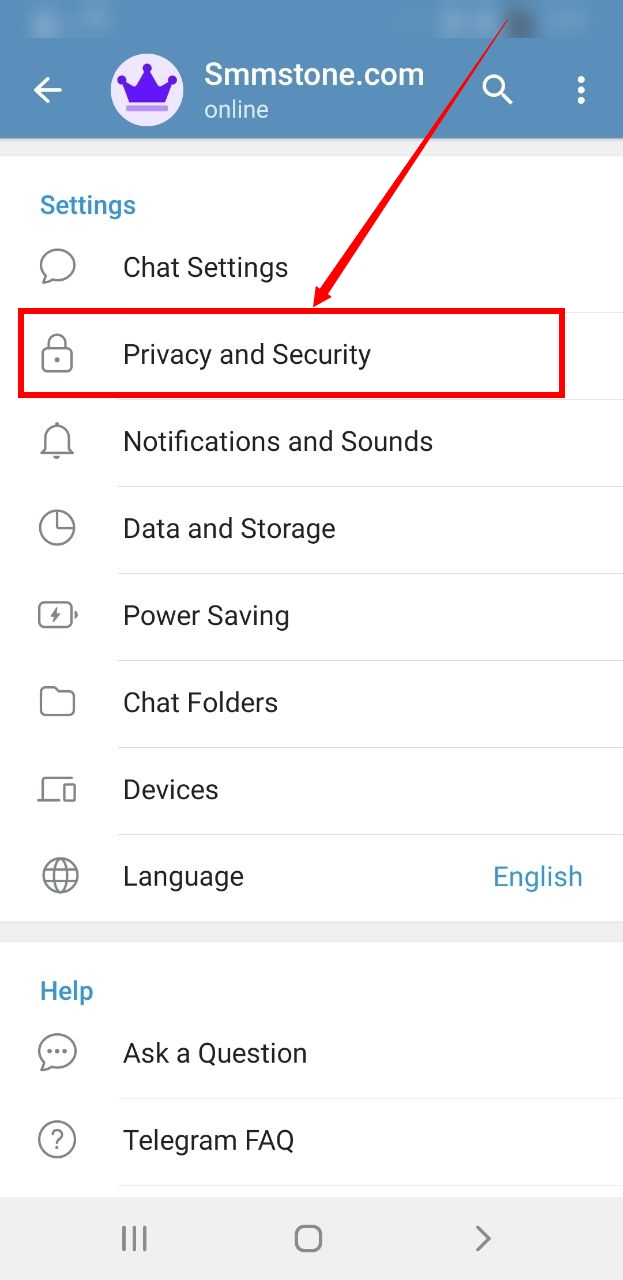 4- Activate the sync contact option.