In today's world, there are so many sounds and alarms, especially phones, that sometimes we really need to be quiet and relax for a while. Now suppose that a channel is constantly sending you messages and you are bombarded with messages from that channel every minute, and because you want to know about other people's messages, you don't want to turn off the sound of your phone. To get rid of these annoying sounds, you can Take advantage of this method that we say. For this, you just need to mute the desired channel. With this, you will receive the messages, but only silently. This method is especially effective for channels, because there is no need for channels to read the message when sending a message, and you can read the messages received from the desired channel at the right time without disturbing the cartoon.
Muting the notifications of Telegram channels that you subscribe to
It is easy to mute Telegram channels you subscribe to. For this purpose, you can use two different methods. We have taught both methods below.
1- First enter the desired channel and touch the channel picture.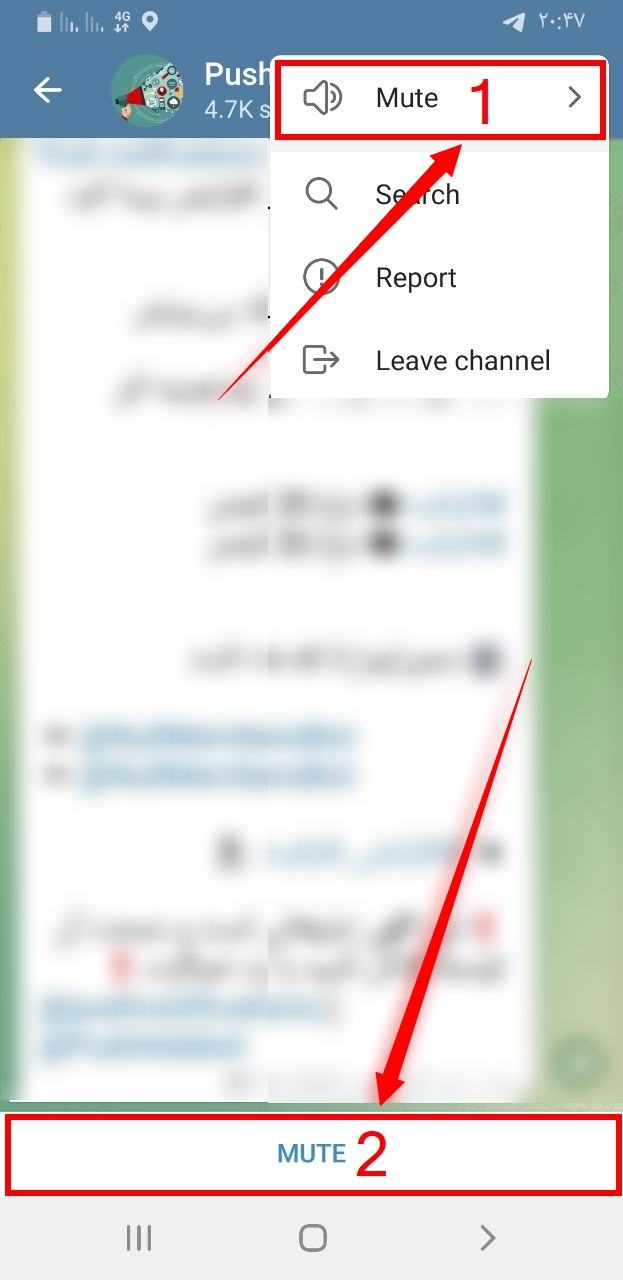 2- Look at the picture. In section number 1, muting is done in such a way that you can organize it and mute the channel at certain times or for a limited period of time, but in section number 2, you just need to press the mute button. Press to mute the channel forever