Greetings to friends of SMMSTONE, today I intend to introduce a new section that was recently added to Telegram called 'Statistics' and to explain the function of each section.
At first glance, the statistics section may seem a bit complicated, but it is not. We will see that a very simple user interface is waiting for us, but before I explain its different sections, let me show you how to find this section. so stay with us to learn how to find the channel statistics.
Find the statistics option on Telegram
1- First enter your channel and touch the channel icon.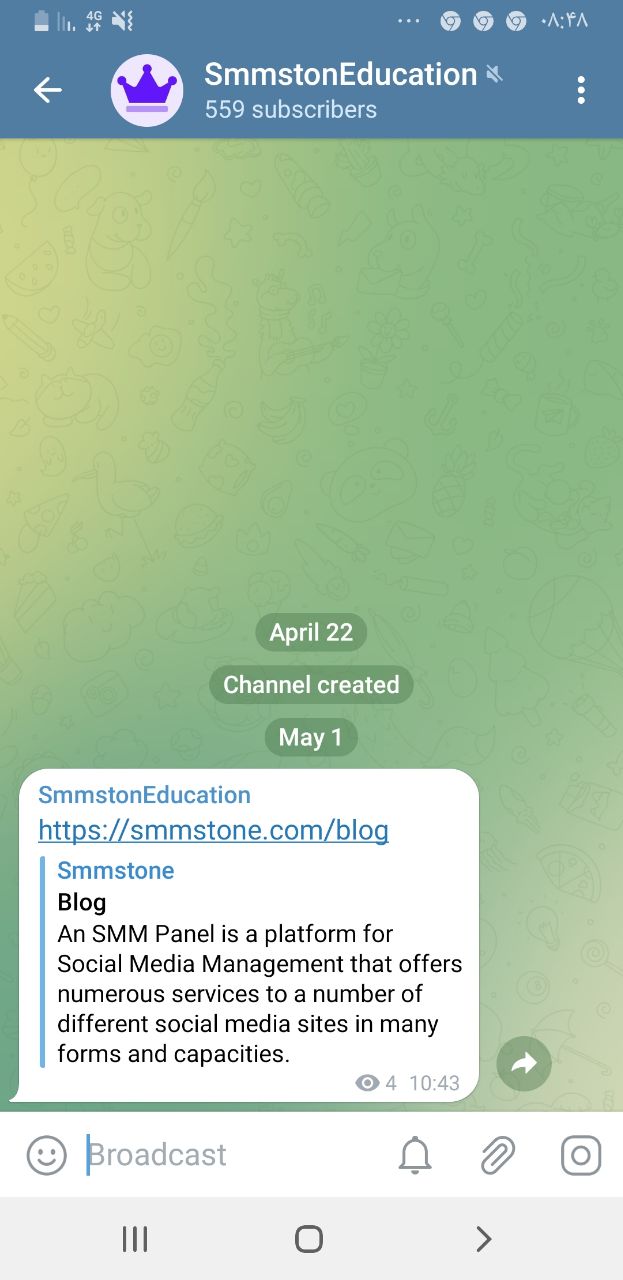 2- Touch the three dots on the upper right to see the options, there you can see the statistics option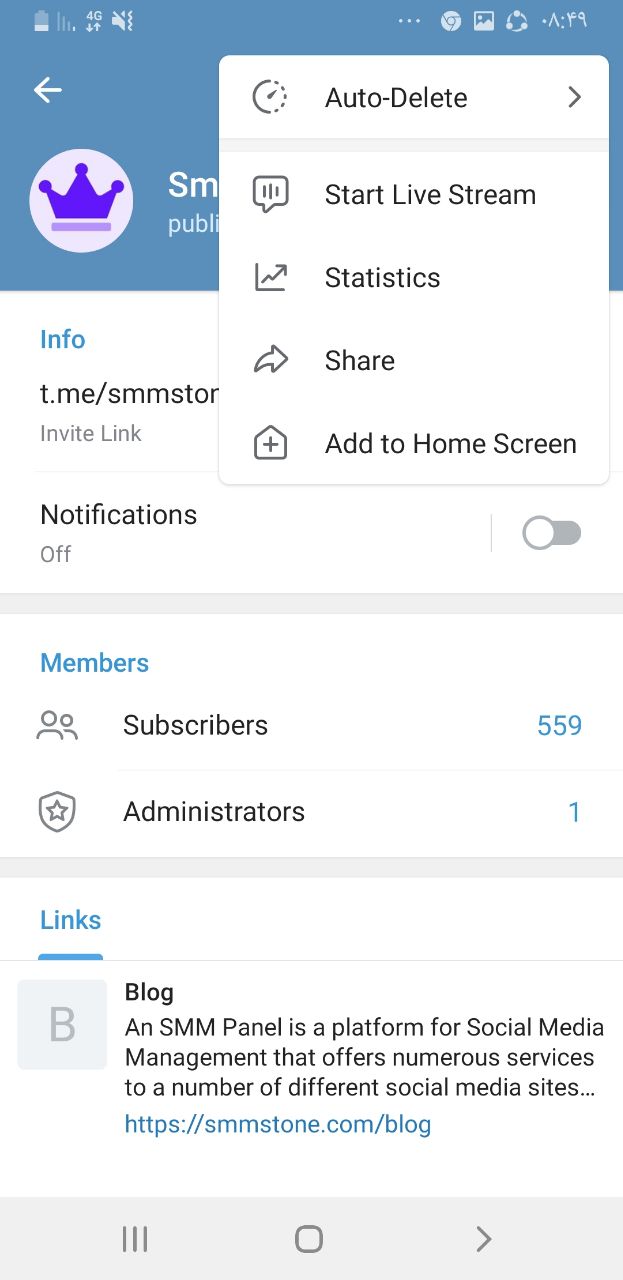 Overview and growth chart
The Overview section shows you an overview of the Telegram channel analysis. You will see the number of followers, the number of views of each post, the number of shares of each post, and the percentage of followers who have turned on notifications in the analysis overview.
You can see the percentage of changes and their growth next to the numbers.
At the bottom of these statistics, you will see the growth chart of followers (Growth) in different weeks.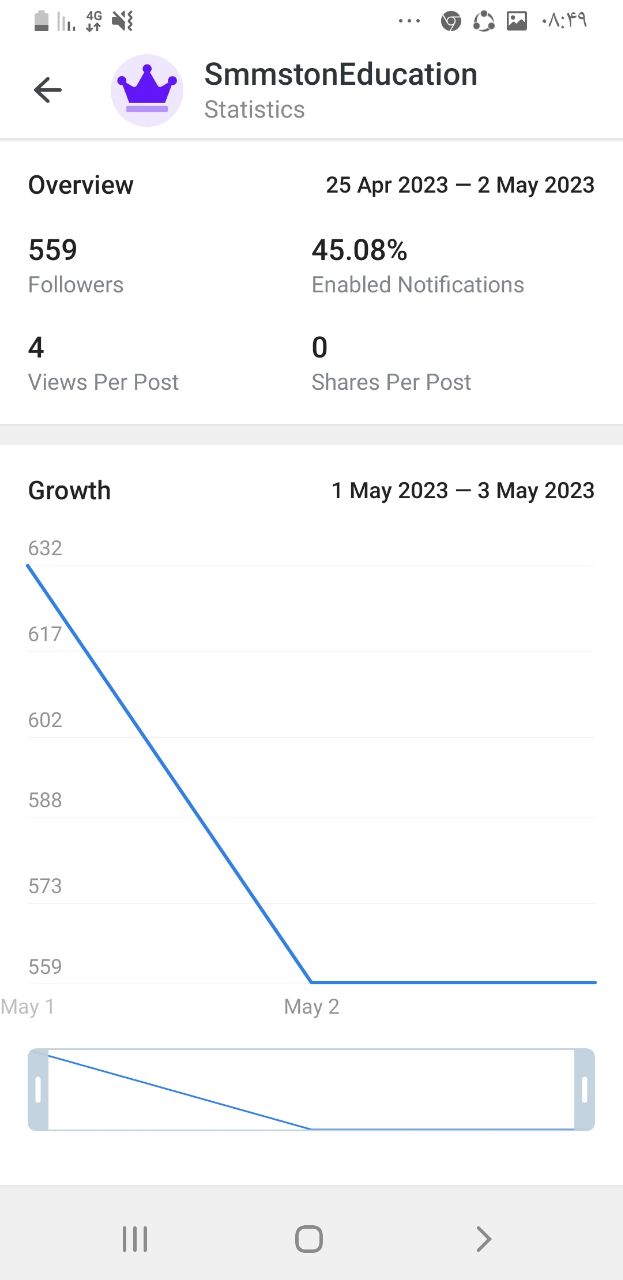 Followers chart
The next chart displays the number of followers based on joining (Joined) and leaving (Left) your channel in different time periods. You can also click on the Left and Joined buttons and see each graph separately.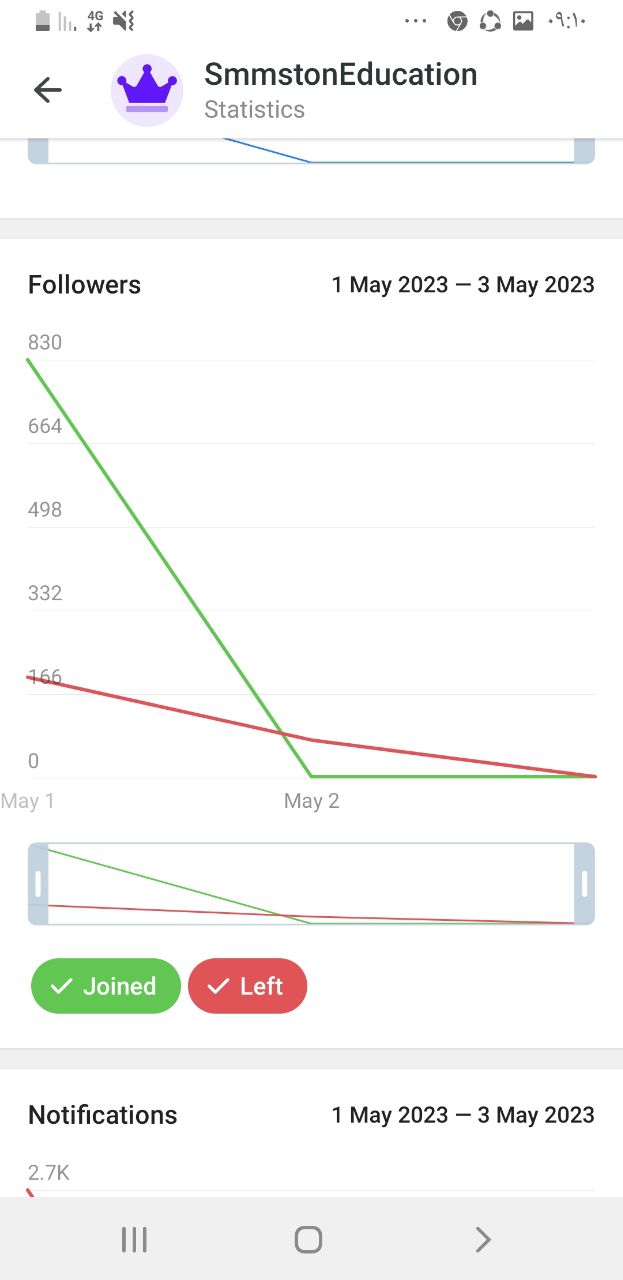 Chart of notifications
This chart is divided into two sections, Muted and Unmuted. These two sections show the number of people who turned on your channel's notifications or muted your channel in the past weeks.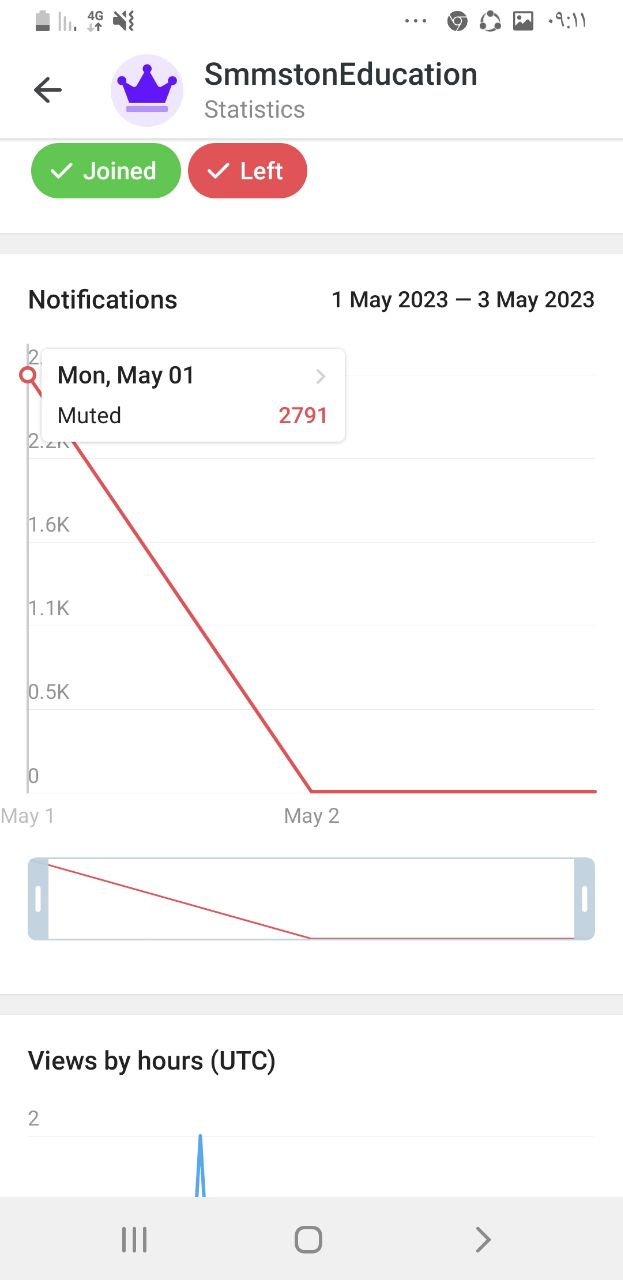 View graph by hour
As you can see in the image below, this graph consists of two parts: hours and number of views, and you can compare two different weeks.