Activating Instagram notifications is a topic that has occupied the minds of many Instagram users.
Today, Instagram is one of the best methods of interaction between people, and with it you can have useful and enjoyable communication with other people and your friends.
Many users need to activate the Instagram notification section. And many others need to disable it. In this article, we will teach both cases.
What are Instagram notifications? You have probably heard the word advertising many times. Notifications are the notifications that your phone sends you when you receive SMS, Telegram PM, Insta Direct, etc. Of course, notifications are not limited to these few items and include many activities on mobile, computer, etc. The notification function is implemented in such a way that the owner of the device is notified when receiving a message, when an error occurs in the system, and similar cases. Instagram notifications also work on the same principle. By activating Instagram notifications, you can easily see the activity in the application. To activate or deactivate Instagram notifications, stay with SMMSTONE until the end of this blog.
How to enable or disable Instagram notifications?
To disable or enable Instagram notifications, just follow the simple steps below:
1- Enter Instagram and your profile page. Then tap the top three lines in the corner of the box as shown in the image below.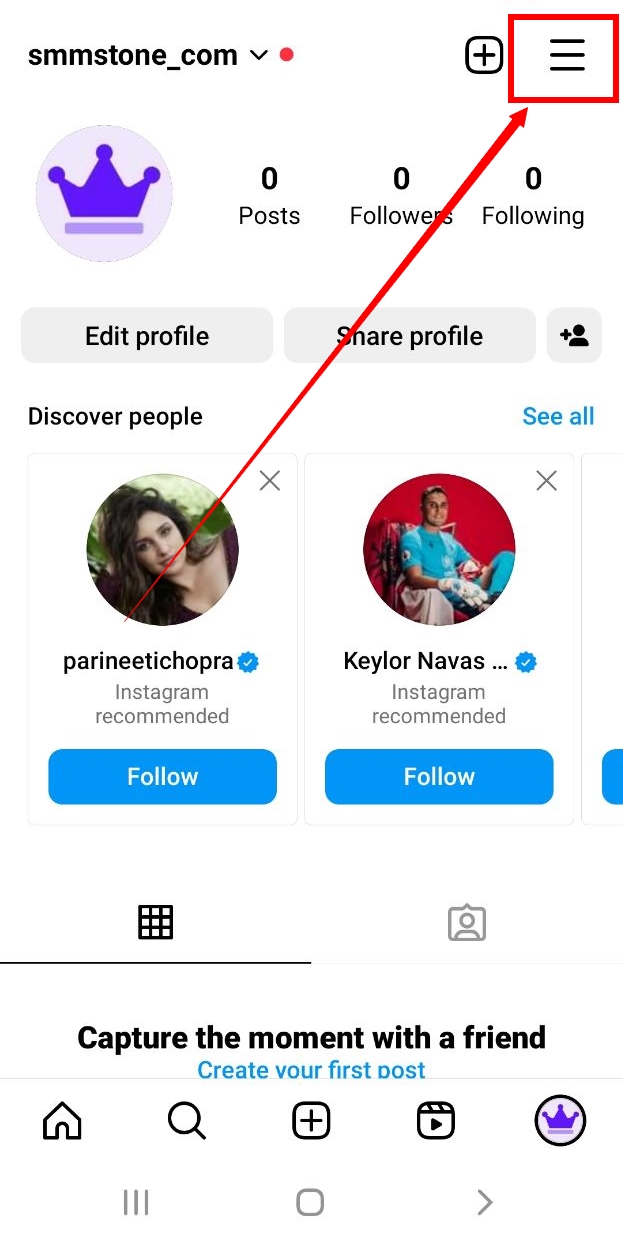 2- Select the setting and privacy option.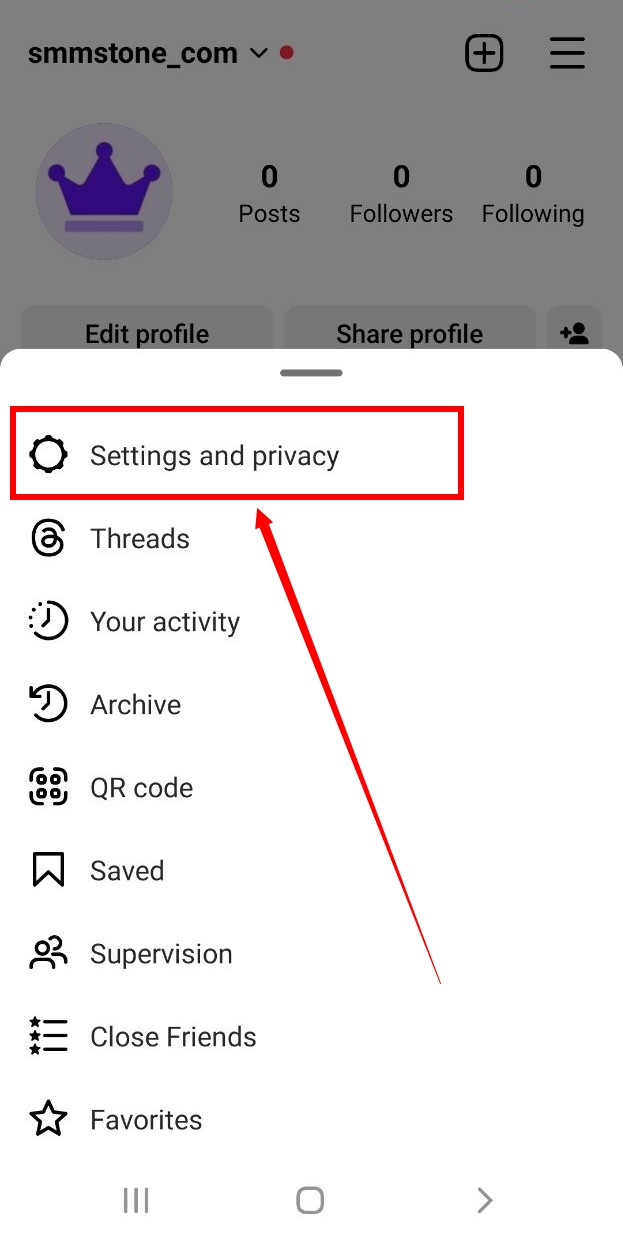 3- In this section, select the notification option.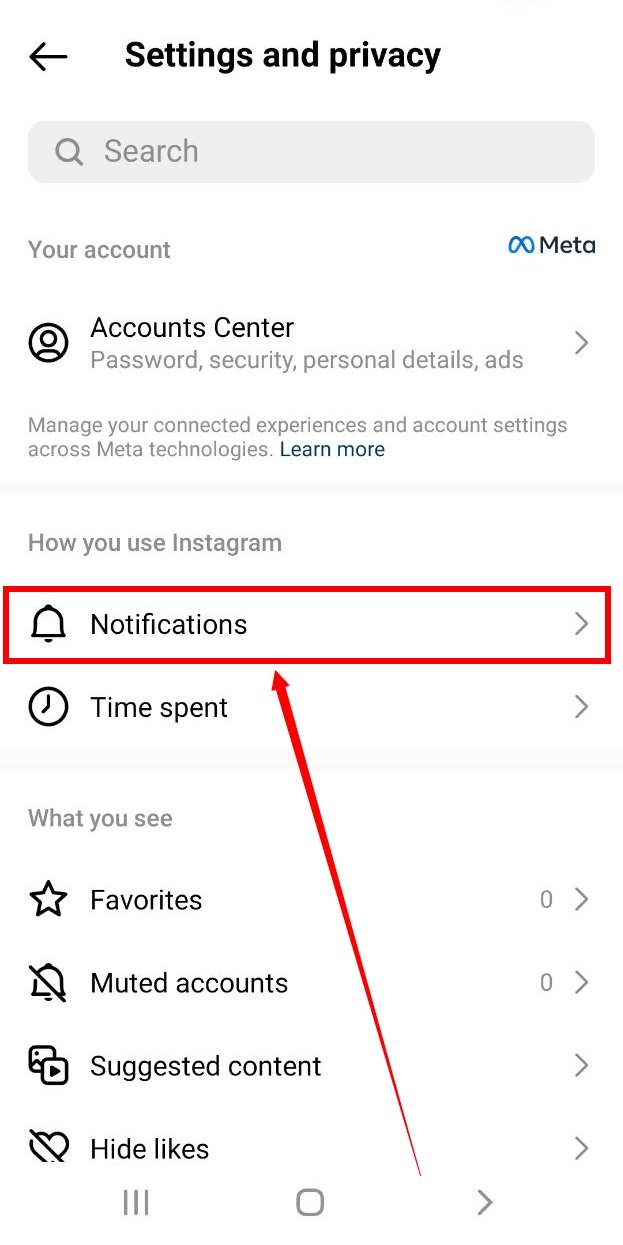 4- And finally, if you activate the pause all option, the notifications will be activated for you.