Telegram can be considered one of the most popular and famous messengers in the world. which many people use. Many features and possibilities are all reasons for this amount of popularity. One of the facilities that Telegram added to its program a long time ago is the ability to make voice calls within the program. In this article, I am going to learn how to disable Telegram calls so that people cannot contact you using this feature.
Not long ago, Telegram added the voice call feature to its program to compete more with WhatsApp. This feature was added to this program without any problems and new versions of this program are available. Also, in Telegram, many people have the possibility to find you by group, channel or even by ID and contact you without needing a phone number. For this reason, many people try to deactivate the Telegram voice call or change its settings, which we discuss in this blog.
Disable Telegram call
Fortunately, Telegram has provided people with this feature at the very beginning so that they can easily change the call settings of this app so that they do not receive calls if they do not want to. If you are one of these people, just follow the steps below to disable this feature:
1- On the main page of the Telegram program, click on the three lines at the top of the page.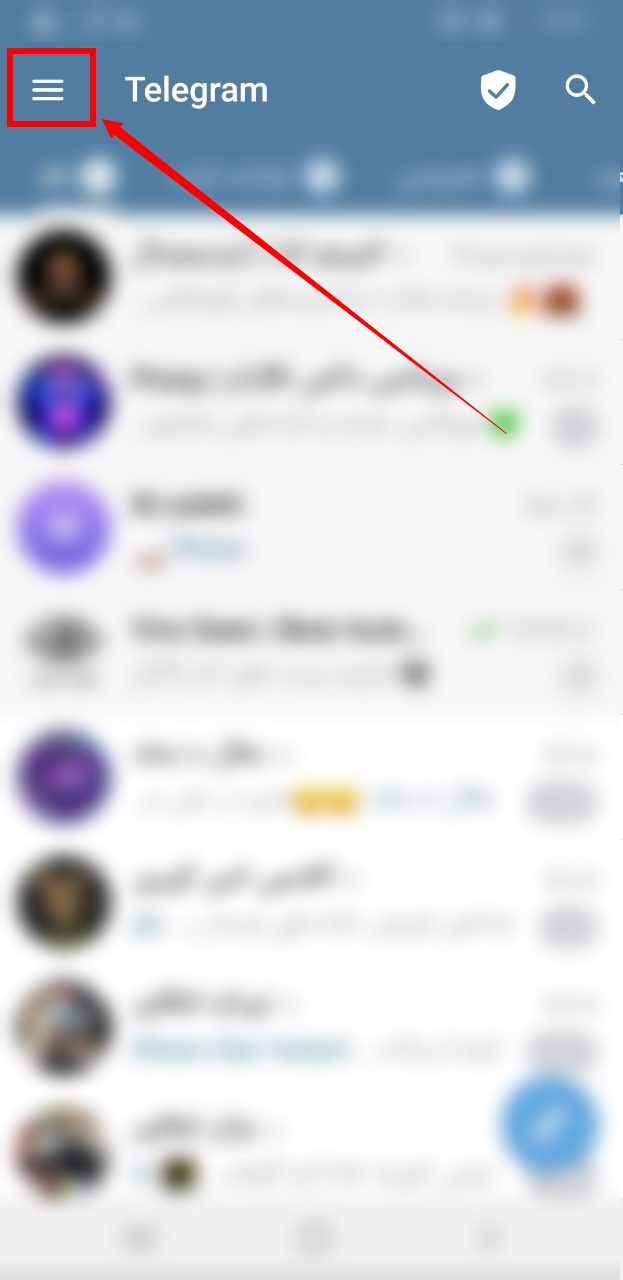 2- Click on the settings option in the menu that opens.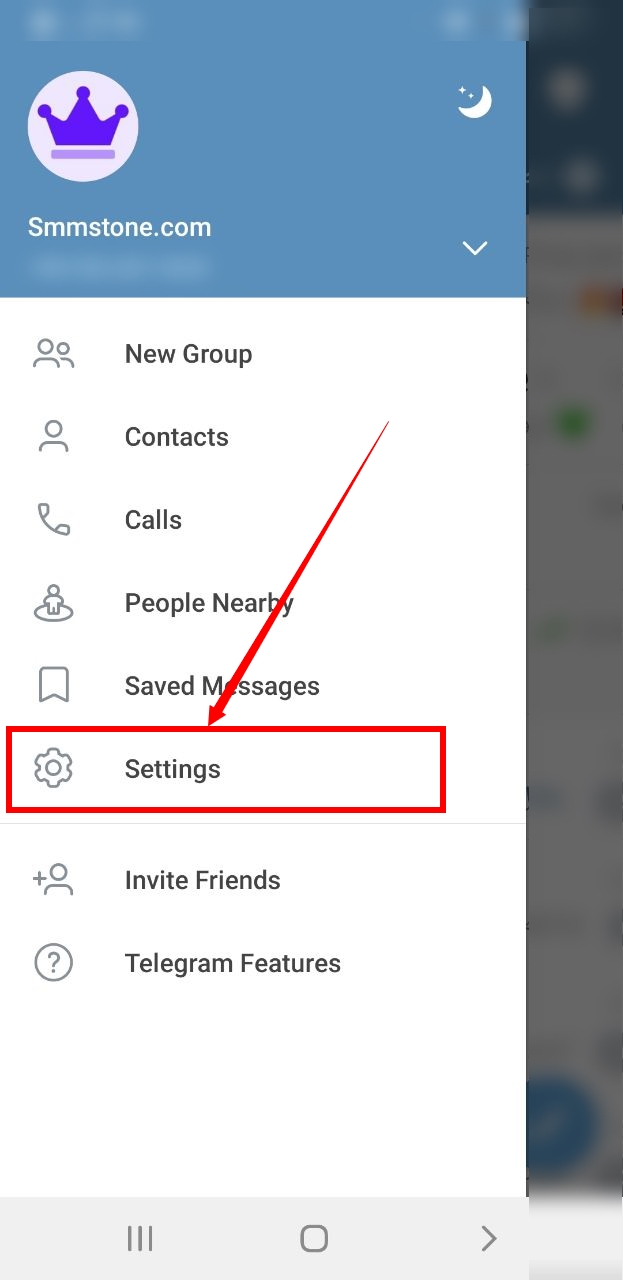 3- According to the image on the text below, which contains the version information, hold your hand until the debug menu is activated, then hold your hand again until the menu opens.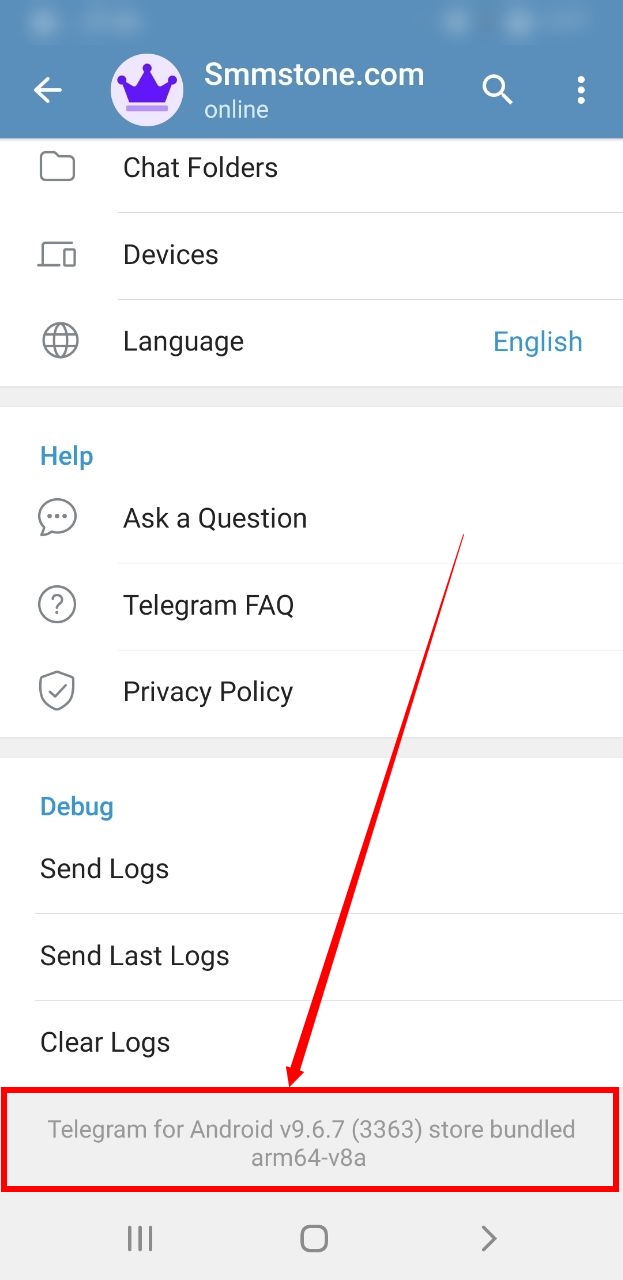 4- Select the call settings option in the opened menu.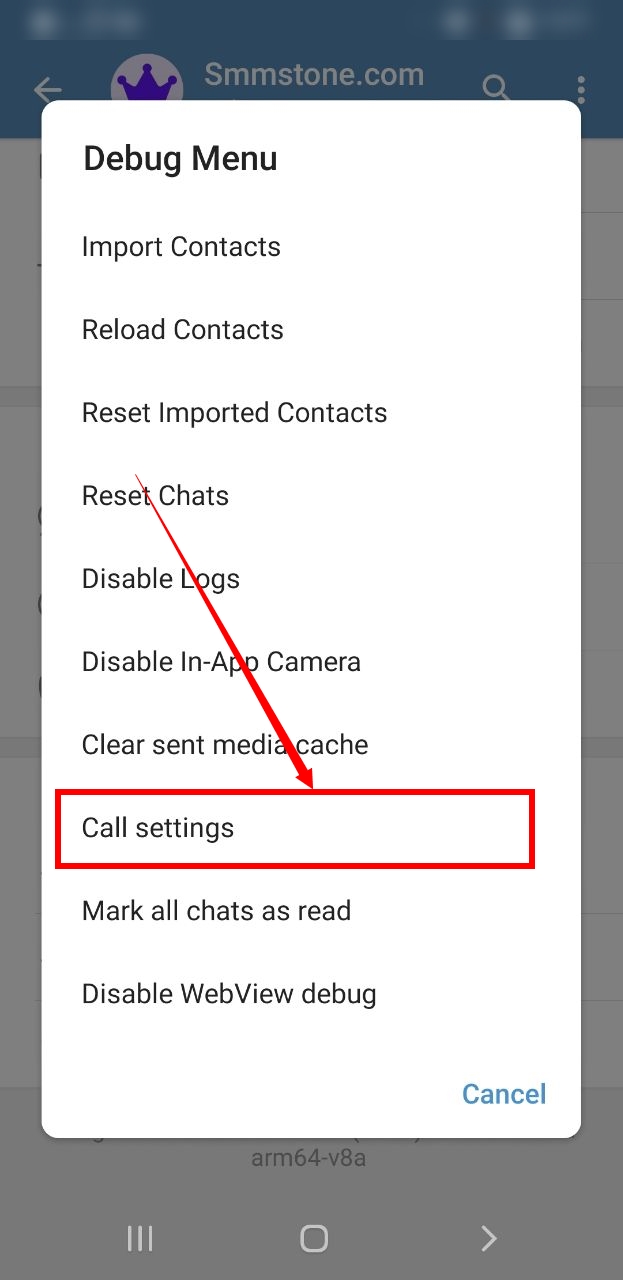 5- In the opened screen, you can disable your calls by disabling the enable connection service option.