We can safely say that one of the most powerful and secure messengers in the world is Telegram messenger. The use of this program is free for all users. In this messenger, it is possible to send any message such as photos, videos, etc. Telegram program is very fast in sending and receiving messages, and this feature has increased the number of active users day by day. This program adds unique features to it every time with its unique updates. In the settings of the new versions of Telegram, many of the expectations of the users have been met. In this article, we are going to explain how to change the rectangular corners of the Telegram chat to curves in order to use this program more easily. Follow us until the end of this blog.
Converting rectangular corners to curves in the Message Corners section
In the Message Corners section, you can adjust the frame around the messages on the chat screen to your liking, for example, by dragging its icon to the right, the frame becomes more curved, and by dragging it to the left, the curve decreases. The place where it completely becomes a rectangle. Be with us to do it
1- Touch the three lines on the top left of the image to see the menu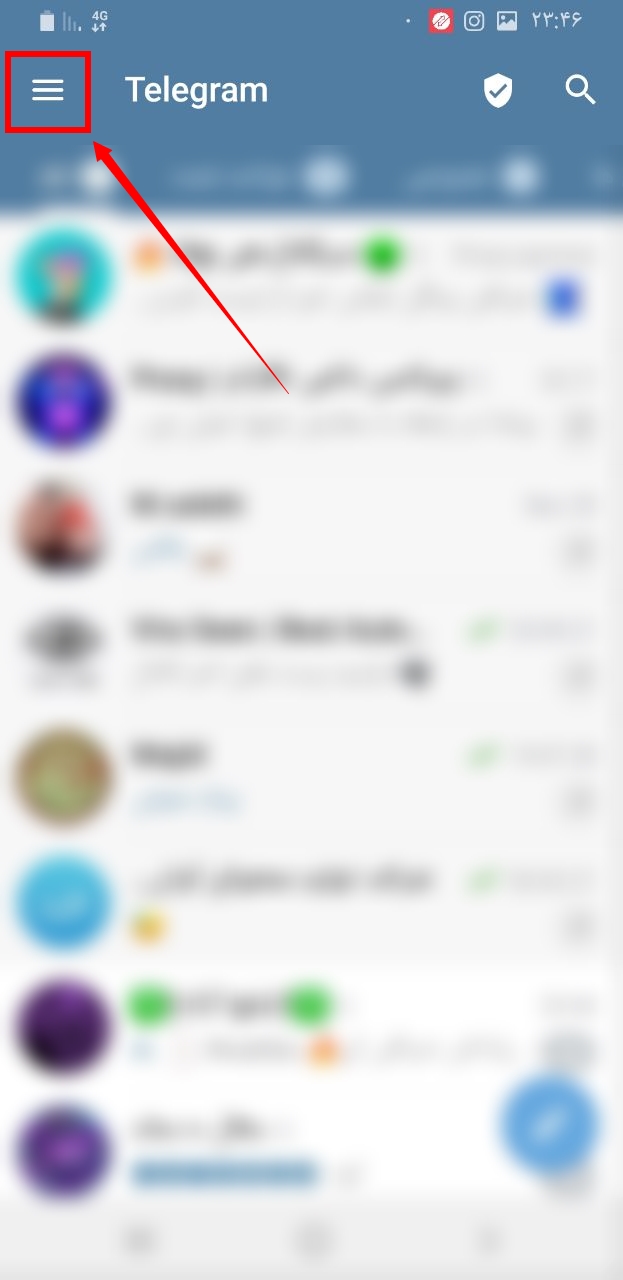 2- Select the settings option from the menu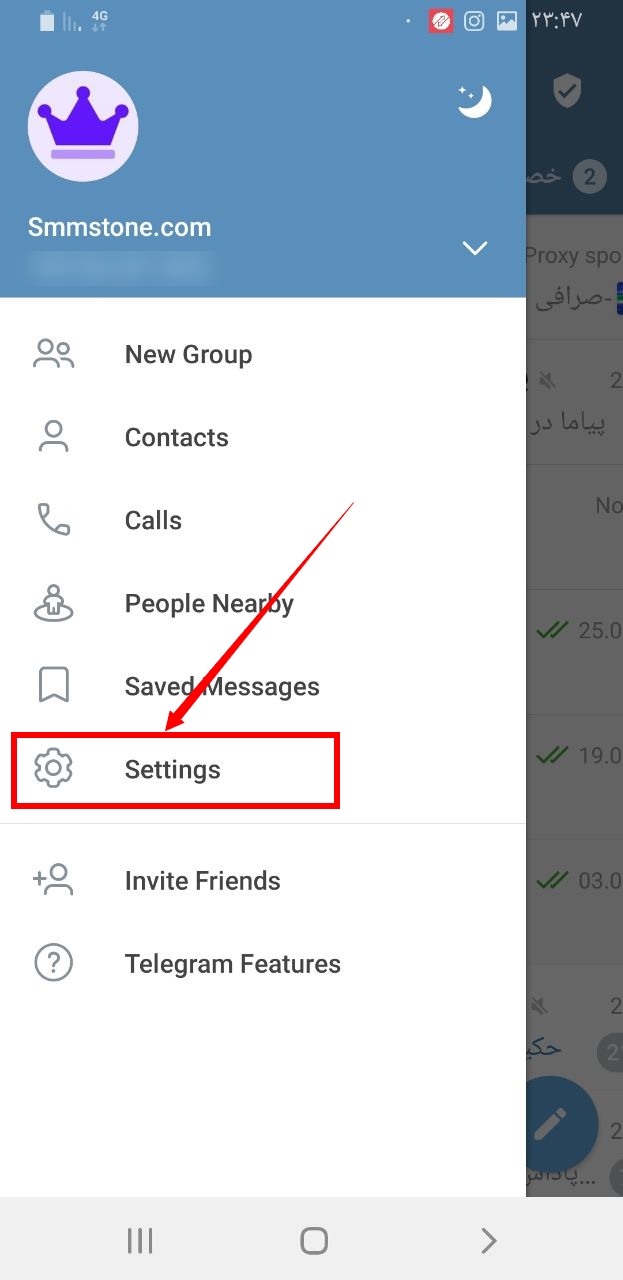 3- Find the chat settings option and enter it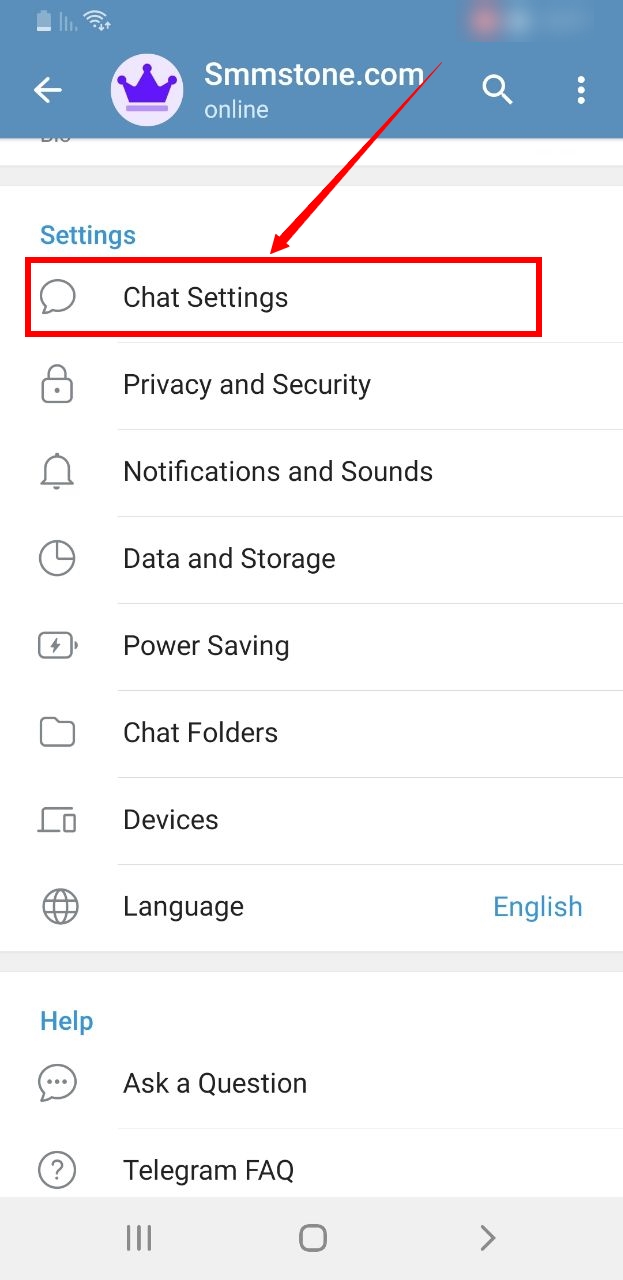 4- Pay attention to the message corner section, which is on zero, and to the edges of the chat, which are indicated by arrows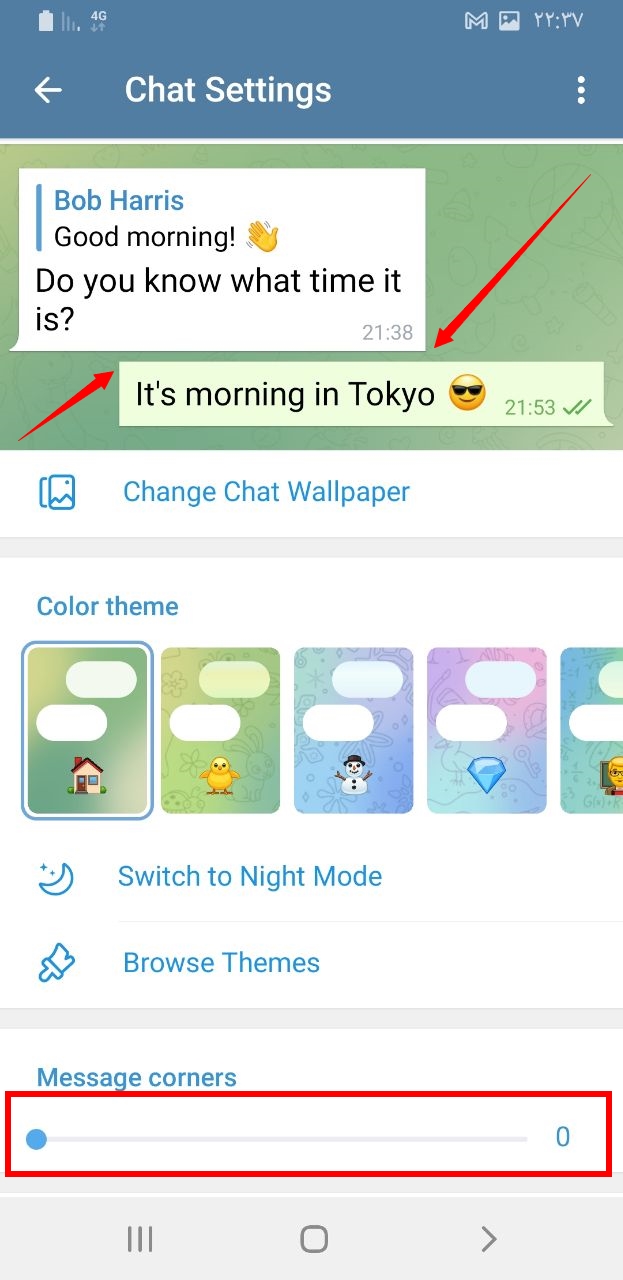 5- And if we set the message corner to seventeen, the edges of the chat marked with the arrow will be curved according to the figure below.