Telegram supports different languages and users can change the language of the program according to their needs. It is easy to do this. It may have happened to you that you want to change the language of programs on your mobile, such as Telegram, Instagram, etc., but you encountered a problem. Today at SMMSTONE, we are going to teach you how to change the language of your Telegram. Join us in this tutorial. do.
How to change Telegram language
For this, just follow the steps below step by step.
1- Touch the three-line icon in the upper left corner of the screen to display the Telegram main menu.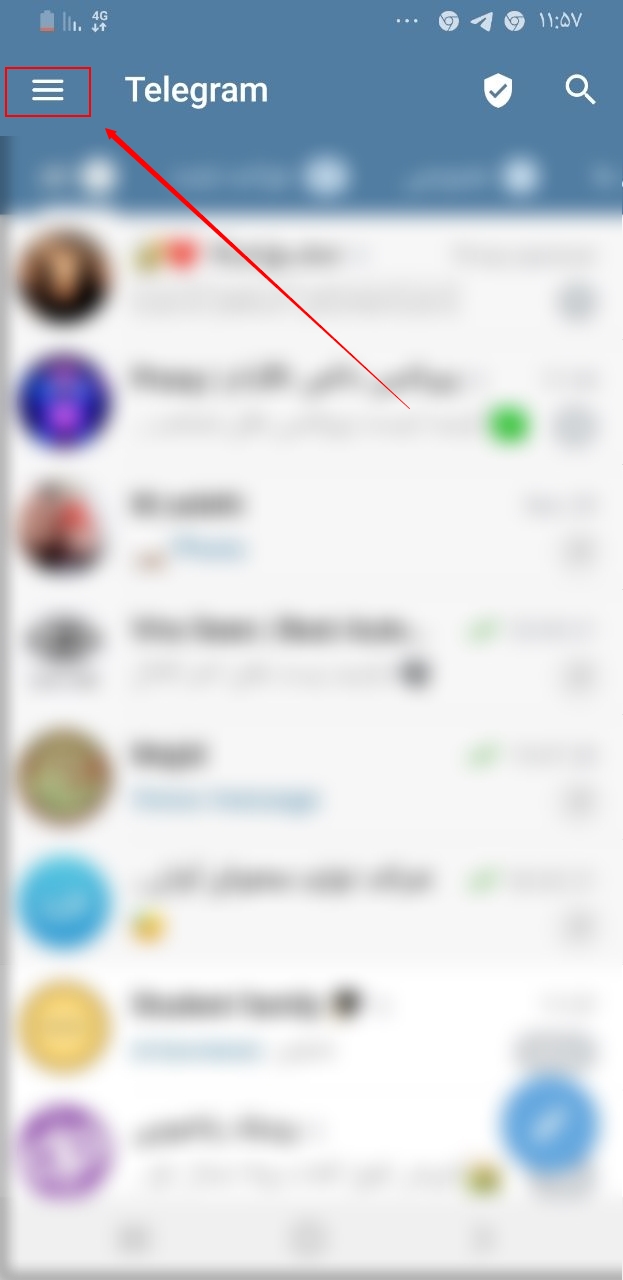 2- Select the Settings option to display the Telegram settings menu.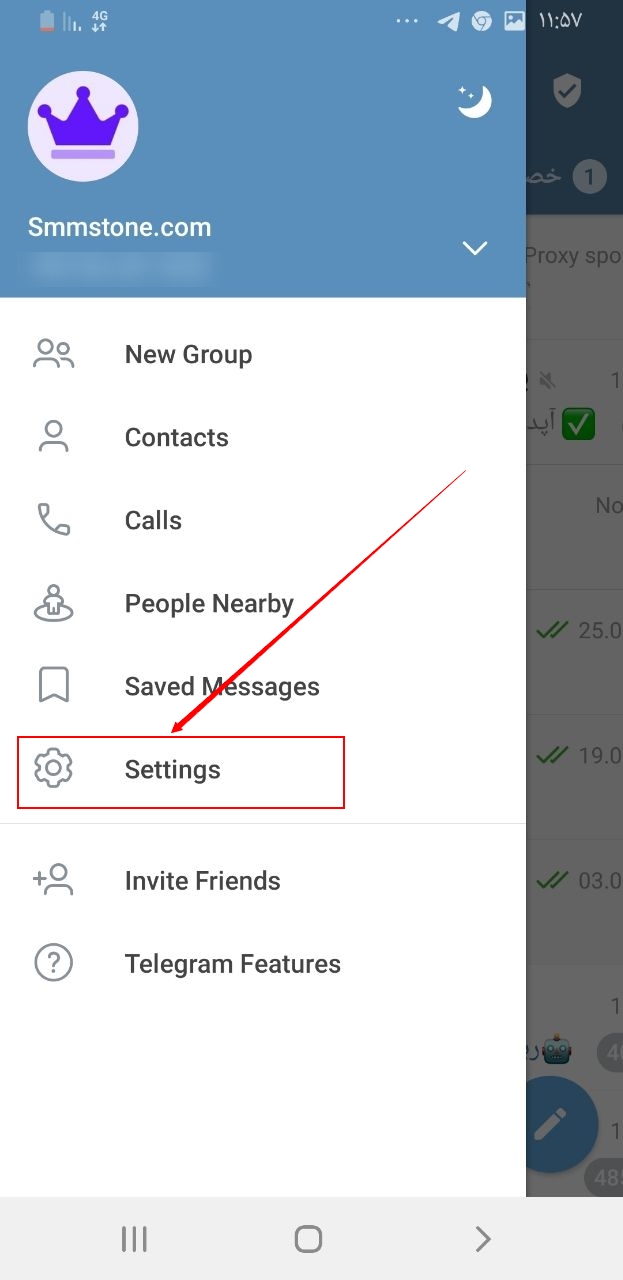 3- Select the Language option.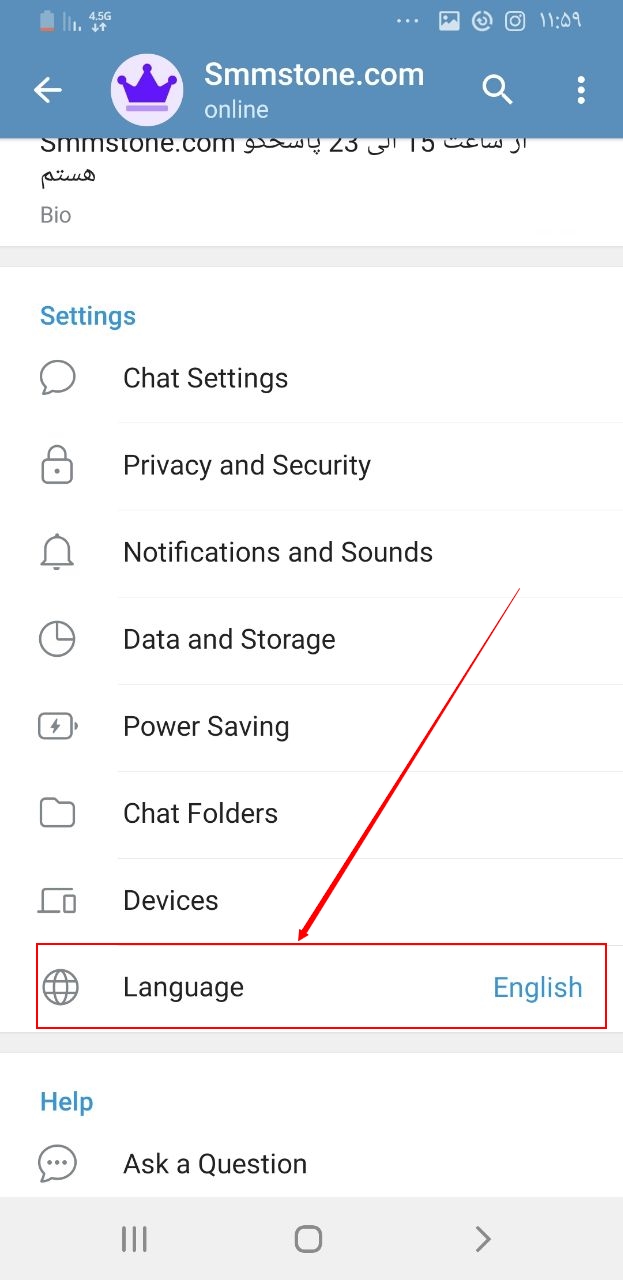 4- Select your desired language from the list of available languages.